US Navy behind Nord Stream 2 Pipeline Explosion: Journalist
February, 09, 2023 - 11:42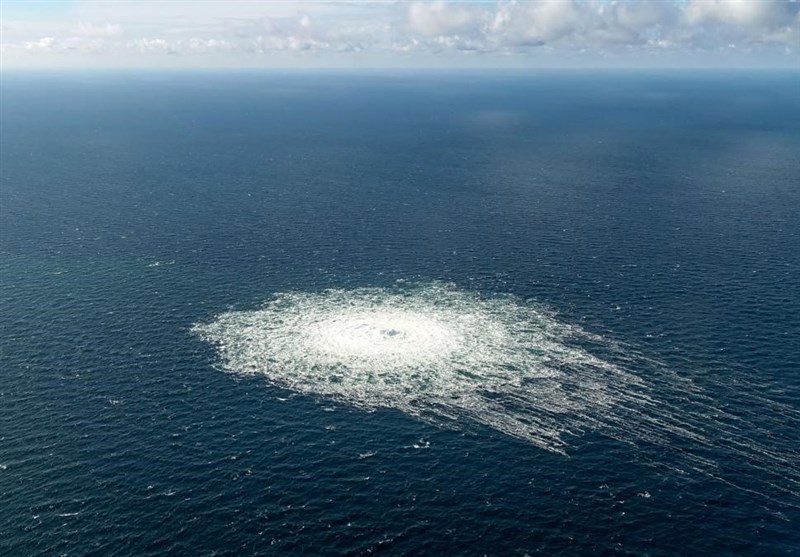 TEHRAN (Tasnim) – Pulitzer Prize-winning journalist Seymour Hersh has alleged that US Navy divers laid bombs that destroyed the Nord Stream 2 natural gas pipeline under the Baltic Sea last September, which was later denied by the Pentagon.
Hersh, who won journalism's top award in 1968 for uncovering the My Lai massacre of Vietnamese civilians by US troops, reported on Substack that US Navy divers planted remotely detonated bombs that destroyed three of the four pipelines designed to carry gas from Russia to Europe. The report that was covered by the New York Post also stated that the operation was conducted under the cover of a NATO maritime exercise called BALTOPS 22.
In response, Pentagon spokesman Marine Corps Lt. Col. Garron J. Garn released a statement denying Hersh's claims, saying, "The United States was not involved in the Nord Stream explosion."
Swedish authorities initially suspected sabotage as the cause of the explosions, while some Western officials pointed fingers at Moscow. Russian Foreign Ministry spokeswoman Maria Zakharova responded to Hersh's report by reiterating Moscow's belief that the US and NATO were involved in the explosions.
Prior to the start of the Russia-Ukraine war, Joe Biden had threatened to end the Nord Stream 2 project if an attack occurred. Germany, which relied heavily on Russia for natural gas, initially resisted canceling the project, but it was halted two days before the war in an effort to prevent it.
Hersh's report suggested that Biden ordered the explosions to stop Russian President Vladimir Putin from using natural gas for his political and territorial ambitions. The report also claimed that Europe's reliance on Russia for natural gas would be ended, depriving Russia of billions of dollars that could have been used for its war effort.
Both the White House and CIA have dismissed Hersh's report as "false and complete fiction." Hersh has drawn criticism from the US government before, including in 2013 when he claimed that the official story of the operation that killed Osama bin Laden was a "big lie."
In 2015, Hersh published an article in the London Review of Books that claimed Al Qaeda leader Osama bin Laden was being held by Pakistani authorities when he was killed and that the CIA was tipped off by a member of the country's intelligence service, not by bin Laden's courier as the Obama administration claimed.