Lukashenko: Belarus Will Fight Together with Russia Only in Case of Aggression
February, 16, 2023 - 15:04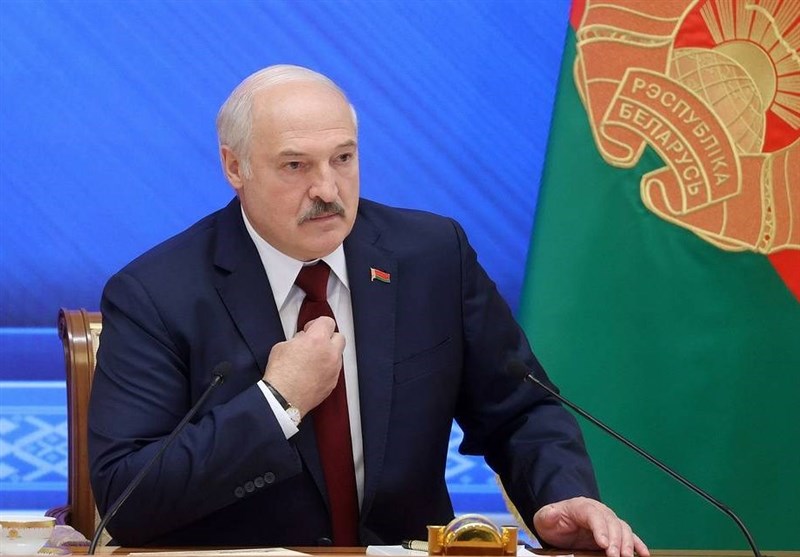 TEHRAN (Tasnim) – Belarusian President Alexander Lukashenko has declared Belarus' readiness to fight together with Russia from its own territory only in case of aggression against his country, the BelTA news agency reported.
"I am ready to fight together with the Russians from the territory of Belarus only in one case: if at least one soldier comes to the territory of Belarus from there (from Ukraine ) to kill my people," Lukashenko told the media on Thursday. "If they commit aggression against Belarus, the retaliation will be most severe."
He warned that in that case "the war will acquire a completely different character," TASS reported.
Lukashenko added that this concerned not only Ukraine, but also other neighbors. He stressed that Belarusians were peace-minded people.
"We know what war is like. We don't want war. And we are not going to send our troops to the territory of Ukraine. Unless you commit aggression against the territory of Belarus from there. This is my answer. It was given a long time ago," he said.
Lukashenko recalled that Russia was an ally of Belarus and the two countries had a joint military group, but Russia had never asked "Belarus to start a war against Ukraine."
According to Lukashenko, Belarus provided security in the West. At the same time, he cited intelligence data to the effect the West wished to draw Belarus into the war. It was literally "dreaming" of this, which would allow, taking into account the length of the Belarusian borders, to further stretch the frontline by another 2,500 kilometers, which would complicate the situation.
"On the face of it, the calculation is correct. But in fact, it is stupid. We will not give you a chance. If you dare set foot on our land, the answer will be terrible. Westerners know what it will be like and what weapons will be used," Lukashenko said.
He recalled that Belarus had a 75,000-strong peacetime army, but if necessary, in wartime conditions it could be increased to half a million.
"Nobody in his right mind wants war. As long as there is no expansion of this aggression today, let's negotiate peace," he said. However, he said that the West and Ukraine were not yet ready for this at the moment.
"You are just not ready. It would be a terrible tragedy and catastrophe for you, if peace talks started now. You need a war," Lukashenko said. He added that it was the West that was sending mercenaries to fight in Ukraine: already more than 20,000 of them were there.
"How many men has Lukashenko sent there? How many? He sent nobody. Yet you reproach me. I don't send men to fight there and I'm not going to do that," he said.