IRGC's New Cruise Missile Comes into Operation
February, 25, 2023 - 10:06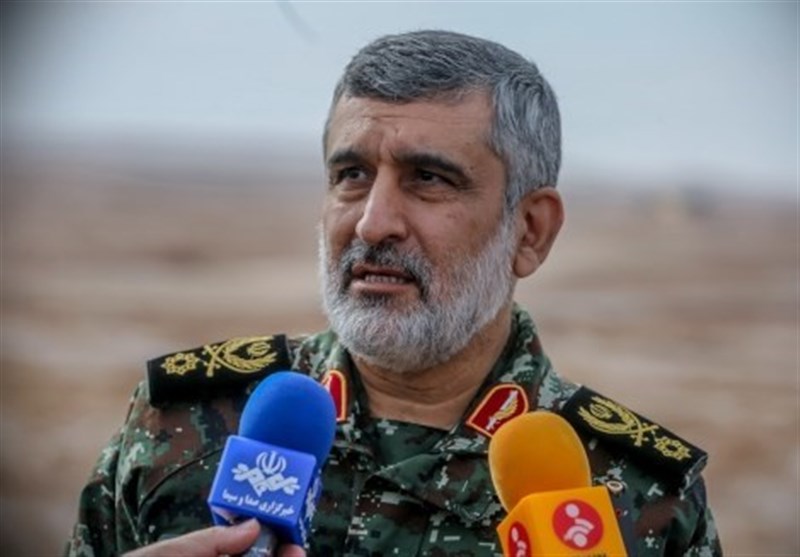 TEHRAN (Tasnim) – The Islamic Revolution Guards Corps (IRGC) Aerospace Force has employed a new long-range cruise missile, named 'Paveh', a ranking commander said.
Speaking at a televised program on Friday night, IRGC Aerospace Force Commander Brigadier General Amir Ali Hajizadeh said the new cruise missile has a range of 1,650 kilometers.
Paveh, which has gone into operation recently, is named in remembrance of the Iranian forces martyred in the Kurdistan province, he stated.
The commander noted that all of Iran's missiles are now manufactured with pinpoint accuracy, adding that all American bases in the region are within reach of the Iranian missiles.
Iran is capable of hitting American warships within a radius of 2,000 kilometers, the general stated, noting that the US' superiority has been shaken after Iran developed its new hypersonic missile, which can maneuver outside the Earth's atmosphere and defeat all anti-missile defense systems.
The Iranian hypersonic missile has a speed of over Mach 12, he added.
The commander also said that the IRGC has managed to reduce the weight of its long-range missiles to one-fourth, increase the efficiency of their warheads by ten times, and reduce the preparation time to one-sixth.
In a recent message to the Conference of Commanders and officials of the IRGC, Leader of the Islamic Revolution Ayatollah Seyed Ali Khamenei called on the IRGC to increase its efforts to attract, nurture, and train able young people in alignment with the Islamic Revolution and to bring the IRGC to full capabilities in order for it to be able to protect the revolution and to strengthen the IRGC's spiritual, revolutionary, and military foundations.