Tunnels Accommodating Air Defense Gear Unveiled in Iran
February, 28, 2023 - 14:08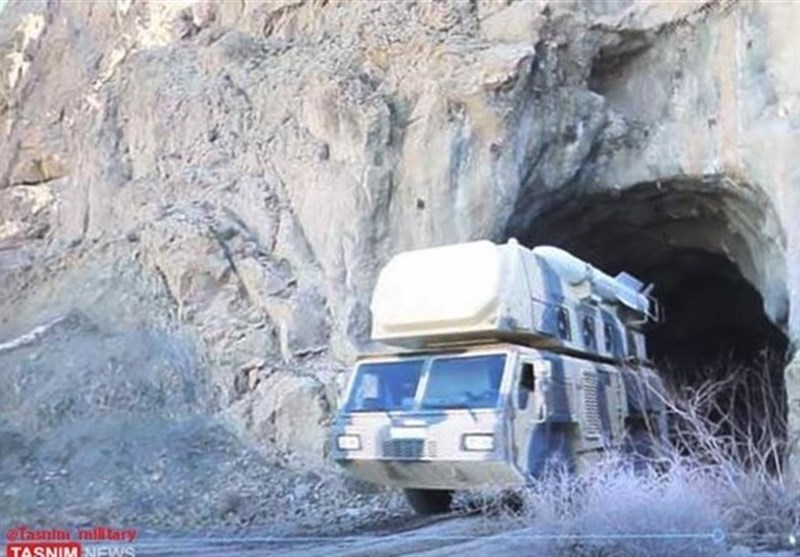 TEHRAN (Tasnim) – Iranian military forces unveiled subterranean tunnels used for the storage of air defense missile systems.
The underground tunnels were unveiled during the 'Guardians of Velayat Sky-1401' air defense exercise on Tuesday.
Footage released today of the war game indicate 'Khordad 3rd' air defense missile systems, belonging to the Islamic Revolution Guards Corps Aerospace Force, being carried out of a tunnel.
On Monday, the commander of the Khatam al-Anbia Air Defense Base -the central headquarters of Iran's Air Defense- had unveiled plans to display a series of air defense systems that are kept in subterranean tunnels, are raised above the ground when needed, and return to the former position afterwards.
On February 7, the Iranian Air Force unveiled its first underground military base, named Oghab-44 (Eagle-44).
The tactical airbase can accommodate and prepare various aircraft, including fighter jets, bombers, and unmanned aerial vehicles, for missions.
The underground base consists of various sections, such as an alert area, command post, warplane hangars, repair and maintenance center, navigation and airport equipment, and fuel tanks.