SCO Can Counter Unilateralism: Iranian President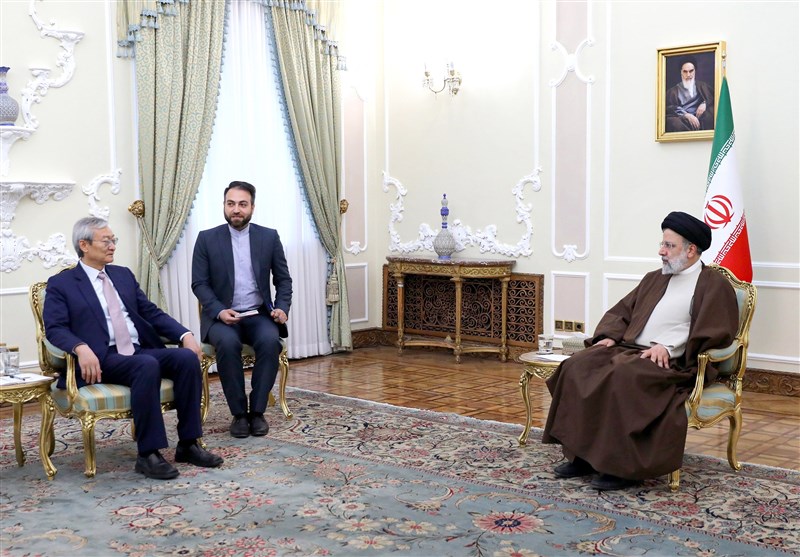 TEHRAN (Tasnim) – The Shanghai Cooperation Organization's enormous potential in various areas has enabled it to deal effectively with unilateralism and contribute to regional and international convergence, Iranian President Ebrahim Raisi said.
The advantages of the Shanghai Cooperation Organization members, such as their human forces and large population, rich resources, and vast areas, have endowed the SCO with outstanding capacities that give it a significant role in effective confrontation with unilateralism and in creating regional and international convergence, the Iranian president said in a meeting with SCO Secretary General Zhang Ming, held in Tehran on Tuesday.
Highlighting the importance that Iran attaches to interaction with the SCO member states, the president said Iran's membership in the SCO will stimulate regional cooperation and strengthen trade relations among the member states.
Hailing plans for Iran's permanent accession to the SCO, Raisi called for efforts to make up for the backwardness in mutual cooperation, implement the agreements, and raise the interaction to a higher level.
For his part, Zhang Ming hailed the good relations between Iran and the SCO members, highlighted Iran's role in creating regional peace, stability and development, welcomed Iran's membership in the SCO, and stated that Tehran's proposals for the improvement of the SCO's structures are being considered.
He expressed confidence that Iran, considering its rich history and civilizational background, can become an active and constructive member of the SCO that will help the organization achieve its goals.
By signing its first memorandum of obligations, Iran's accession to the full membership of the organization will be finalized by April 2023.
The Eurasian political, economic, and security alliance was formed in 2001 by Russia, China, Kyrgyzstan, Kazakhstan, Tajikistan, and Uzbekistan at a summit held in Shanghai.
China, Kyrgyzstan, Pakistan, Russia, Tajikistan, India, Kazakhstan, and Uzbekistan are its current full members. The Islamic Republic of Iran was accepted as a main member of the SCO by the vote of all member states at the conclusion of the 21st summit in Dushanbe in September 2021.
The organization accounts for 40 percent of the world's population and 28 percent of the global gross domestic product (GDP).