Iranian Commander Highlights Importance of Joint Naval Drill in Countering Maritime Terrorism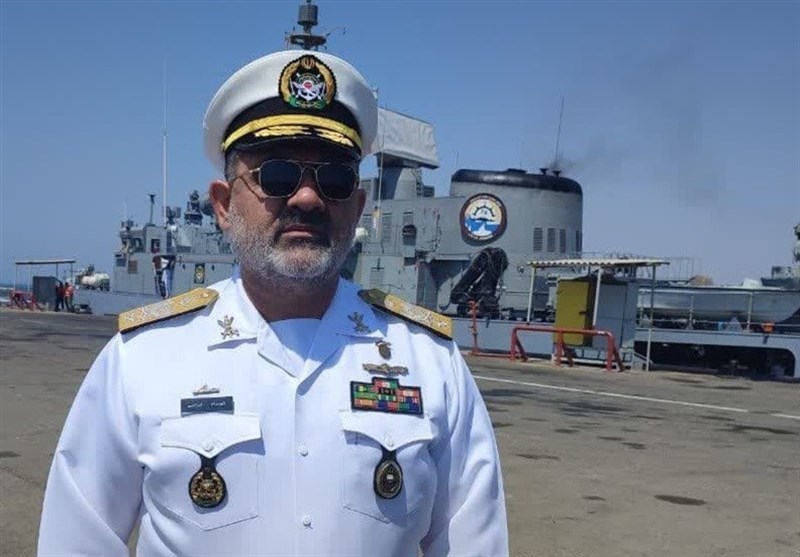 TEHRAN (Tasnim) – Rear Admiral Shahram Irani, the commander of the Iranian Navy, emphasized the significance of ensuring the security of sailors worldwide and countering maritime terrorism as key objectives of the Joint Maritime Exercise 2023.
He said the presence of illegitimate forces in the region has created challenges that need to be managed and directed, adding that, as a result, all resources in the naval and aviation sectors have been employed, and all planned exercises have been successfully carried out.
According to the Iranian commander, the first step towards uprooting illegitimate forces in the region is cooperation among neighboring countries of the Indian Ocean through an alliance. He stressed that collaboration among countries possessing knowledge, power, and equipment can ensure the safety and security of sailors in the region.
Furthermore, the commander of the Iranian Navy said forming an alliance among countries that respect each other's interests is the second step towards securing the region. Such a regional alliance should be based on respect for the human community, particularly the maritime community.
The Joint Maritime Security Belt Exercise 2023 is the fourth joint maritime exercise of Iran, Russia, and China, with Kazakhstan and Pakistan present as observer countries. The Iranian naval commander expressed hope that the naval units of these countries will also participate in next year's joint exercise.
Military forces from Iran, Russia and China, on Wednesday staged a joint naval war game in the northern parts of the Indian Ocean which involves forces from the marine and airborne units of the Iranian Navy, the Islamic Revolution Guards Corps (IRGC) Navy, and flotillas from China and Russia.