Russian Officials Instructed to Discard iPhones Over Espionage Risk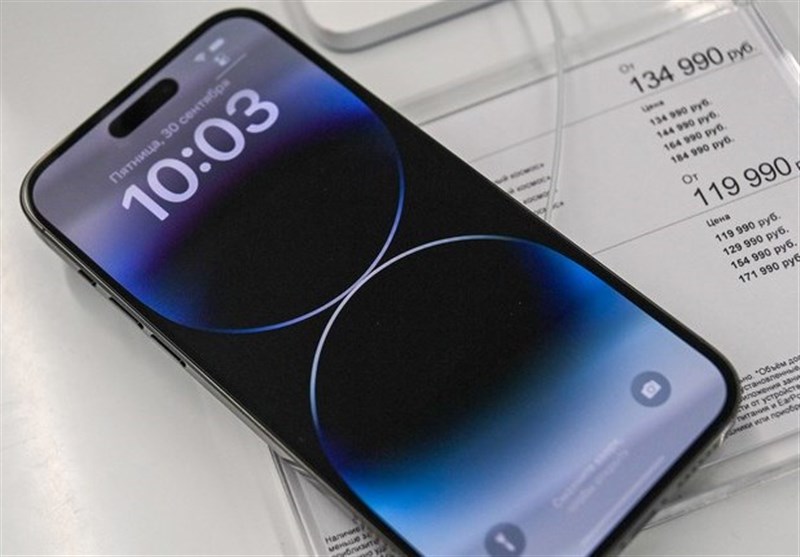 TEHRAN (Tasnim) – The Russian business daily Kommersant reported on Monday that members of the Russian presidential administration focused on domestic policy have been instructed to discard their iPhones by the end of March due to the risk of Western espionage.
Russian officials will have to "throw away or give to their kids" their devices running the iOS operating system, according to how one source summarized a discussion during a seminar in early March.
The ban will also affect officials liaising with regional governments on behalf of the administration. The decision was made during a seminar in early March and the final say on the matter and the deadline came directly from Deputy Chief of Staff Sergey Kirienko.
Kremlin spokesman Dmitry Peskov declined to confirm or deny the report, but stressed that officials are not allowed to use smartphones "for work purposes" anyway, as any such device, regardless of its operating system, is too exposed to handle classified information.
The employees were told to switch to phones running the Android operating system, Chinese software, or the Russian Aurora system, a domestic system that has been in development since 2016 and derives from the Linux-based Sailfish operating system.
Cybersecurity expert Natalya Kaspersky remarked that smartphones "are designed as spy devices" that collect and store information that can be transferred elsewhere. But using electronics less familiar to potential attackers would improve users' safety, and a domestic OS would be advantageous to a foreign one.
The Russian ban reportedly stems from the use of advanced cyberwarfare tools, such as the Israeli Pegasus software, which allegedly allow Apple gadgets to be breached without the need for users to be tricked, unlike less sophisticated malware.
While Apple prides itself on increased security achieved due to the strict limitations on what users can do with its products and what programs can run on them, the brand's popularity has made the devices the target of extensive research into how to hack them.
Meanwhile, Western states are currently conducting a crackdown on TikTok, a popular video-sharing service owned by a Chinese company. Over the past several weeks, government agencies in several US-allied nations have banned the app from being installed on employees' devices over alleged cybersecurity risks.