Sri Lanka Bailout Conditional on Tackling Corruption: IMF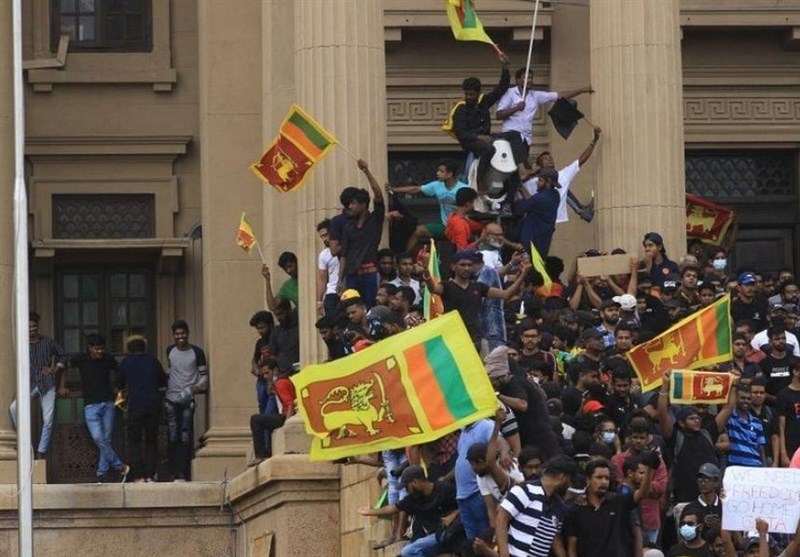 TEHRAN (Tasnim) – Sri Lanka must not allow entrenched corruption to undermine a bailout for its bankrupt economy, the IMF said Tuesday after signing off on a $3 billion loan for the crisis-hit nation.
The International Monetary Fund approved its long-delayed rescue program on Monday after China, the South Asian nation's biggest bilateral lender, offered debt relief assurances.
But the Fund said the rescue was conditional on tackling the deep-rooted culture of graft and government mismanagement blamed for tipping Sri Lanka into an unprecedented economic crisis last year.
Peter Breuer, the IMF mission chief in Sri Lanka, said the government had agreed to enact tougher anti-corruption laws within months during the bailout negotiations.
"We emphasize the importance of anti-corruption and governance reforms as a central pillar of the program," he told reporters.
"They are indispensable to ensure the hard-won gains from the reforms benefit the Sri Lankan people."
President Ranil Wickremesinghe said the rescue package would allow the government to wind back import bans on various commodities that had been imposed to shore up foreign exchange reserves.
"The world has accepted that Sri Lanka is no longer a bankrupt country," he said in a national address. "Normal transactions can resume."
Sri Lanka went to the Washington-based lender of last resort shortly before defaulting on its $46 billion foreign debt last April.
A critical shortage of foreign exchange had left the island nation unable to finance even the most essential imports, causing severe food and fuel shortages.
Sri Lanka's 22 million people also endured runaway inflation and prolonged blackouts, inflaming public anger as the crisis worsened.
Huge protests against economic mismanagement and government corruption eventually forced then-president Gotabaya Rajapaksa to flee the country and resign in July.
Rajapaksa belongs to a powerful political family accused of squandering public money on vanity projects backed by unsustainable loans from China, which owned around 10 percent of Sri Lankan debt.
News of the bailout was greeted with little fanfare among ordinary Sri Lankans bracing for more economic pain ahead.
"This is not something we should celebrate with pride," retired police officer Charlotte Somaseeli, 67, told AFP.
"This is an indicator of the desperate situation we are in as a country."
Company director Gehard Mendis, 59, said he doubted the rescue package would herald an end to Sri Lanka's economic misery.
"The IMF deal is also a loan. It will increase our debt burden," Mendis told AFP. "We are basically doomed."
Wickremesinghe, who took office after his predecessor fled the country, committed to tough reforms to bring state finances back under control.
But steep tax hikes and an end to generous fuel and electricity subsidies have been deeply unpopular.
The austerity measures prompted strikes that crippled the health and transport sectors last week, with trade unions promising further industrial action.
Wickremesinghe has said Sri Lanka has no alternative but to follow the IMF's reform program after a record 7.8 percent economic contraction last year.
The UN children's agency said last month that nearly one in three Sri Lankans were in need of humanitarian assistance due to the impact of the downturn.