Iranian Spokesman Urges French Gov't to Engage in Dialogue with Protesters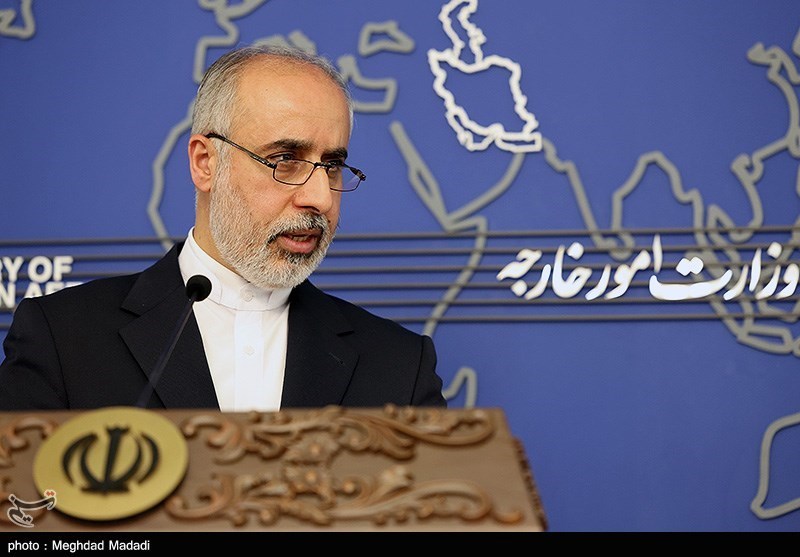 TEHRAN (Tasnim) – The spokesperson for the Iranian Ministry of Foreign Affairs, Nasser Kanaani, called on the French government to hold talks with its citizens amidst ongoing protests against the government.
"The French government must engage in dialogue with its own people and listen to their voices. Such violence has no resemblance to sitting on an ethics class chair and preaching to others," Kanaani wrote in a tweet.
Reacting to previous anti-Iran remarks by the French government, Kanaani went on to say that the French protesters "are waiting to see a collective video of female ministers from Europe, Australia, and Canada in support of French female protesters."
The statement by the Foreign Ministry spokesperson comes after reports of protesters in Bordeaux setting fire to the town hall, with firefighters joining the demonstrations.
More than a million people took to the streets across France on Thursday, with 119,000 in Paris, according to figures from the interior ministry.
"We do not support destruction and chaos, but we say that instead of creating unrest in other countries, listen to the voice of your own people and refrain from violence against them," Kanani emphasized in another tweet, adding "Those who sow the wind will reap the whirlwind."
The latest wave of protests represents the most serious challenge to the French government's authority since the "Yellow Vest" revolt four years ago.
Meanwhile, protests have continued across the country on other issues as well as raising the retirement age by two years to 64.
President Emmanuel Macron's government pushed the legislation through parliament without a vote last week, despite widespread anger across the country.