Syria Asks for Iran's Help in Reconstruction Process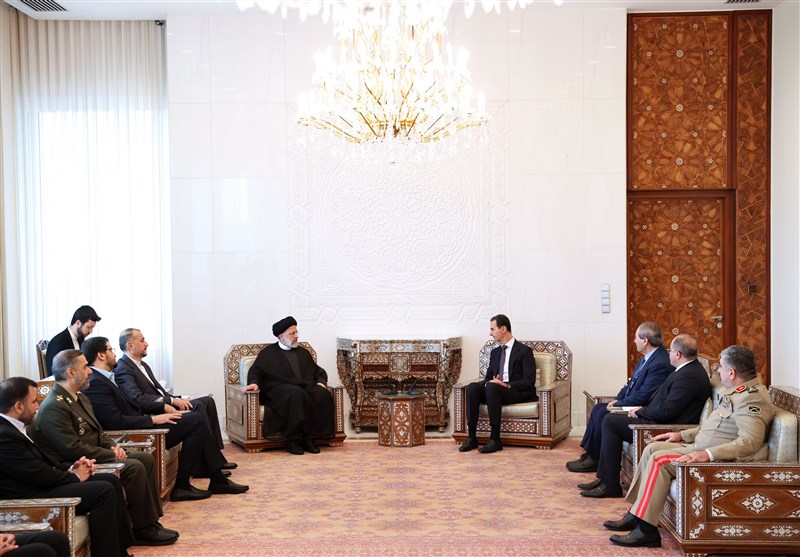 TEHRAN (Tasnim) – Syrian President Bashar al-Assad called on Iran to assist his country in ensuring security and reconstructing the war-ravaged areas.
In comments at a joint meeting of high-ranking delegations from Iran and Syria, co-chaired by the presidents of the two nations and held in Damascus on Wednesday, the Syrian president expressed gratitude to Iran for supporting his country in difficult and critical conditions.
"The Syrian government and nation will never forget the Iranian brothers' favors and help," Assad said.
He also called on Iran to play a more active role in ensuring sustainable peace and security in Syria and help the Arab country reconstruct the regions ravaged by years of war.
Assad also stated that the relations between Iran and Syria have remained stable even during tough circumstances and despite the "severe political and security storms" that have hit the Middle East region.
For his part, the Iranian president emphasized that regional and extra-regional developments have failed to undermine the brotherly ties between Tehran and Damascus.
Lauding the Syrian government and nation and the resistance front for their victory against terrorism, Raisi said Syria has weathered all problems in spite of the threats and sanctions imposed by the outsiders.
Reaffirming Iran's support for Syria in the efforts to ensure sustainable peace, stability and calm, the Iranian president said, "The Islamic Republic will stand by the Syrian brothers in the sphere of prosperity and progress in the same way that it supported the Syrian government and nation in the fight against terrorism."
The two presidents highlighted the significant role that the "comprehensive plan for strategic and long-term cooperation" between Iran and Syria will play in the fulfillment of the interests of the two nations and other regional states.
In the first visit by an Iranian president to Syria in over 13 years, Raisi arrived in Damascus on Wednesday for a two-day official visit.