Iran, UN Weigh Plans to Retrofit Hospitals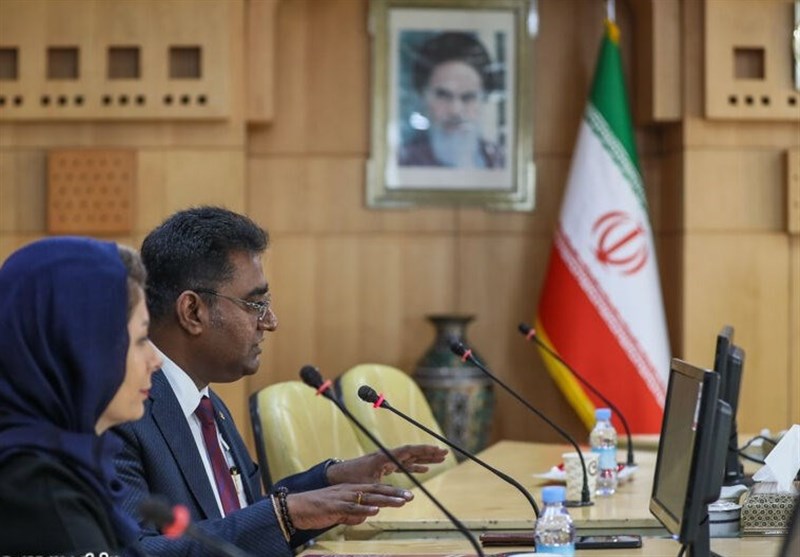 TEHRAN (Tasnim) – Officials from the Iranian Road Ministry and the United Nations Human Settlements Program (UN-Habitat) discussed plans for retrofitting hospitals in Iran.
Srinivasa Popuri, the senior human settlements officer at the Regional Office for Asia and the Pacific (ROAP) of the United Nations Human Settlement Program, had a meeting with senior Iranian urban policy-makers at a subsidiary of the Iranian Ministry of Road and Urban Developments in Tehran on May 6 for talks about various urban agendas.
In the meeting, Iranian Deputy Road Minister Ali Nabian expressed the country's willingness for cooperation with the UN-Habitat on retrofitting hospitals against natural hazards.
The importance of retrofitting hospitals drew attention after a devastating earthquake in Bam in 2003, because the buildings designed to accommodate and treat the victims were damaged and practically out of service, Nabian said.
He noted that the 'Roads, Housing, and Urban Planning Research Center' in Iran revised the project implementation methods based on the latest approved regulations and scientific publications afterwards.
Pointing to the implementation of the second phase of the Project for Improving the Resilience of Hospitals (BEHTAB II) following the successful completion of the first phase, Nabian said that BEHTAB II is the result of mutual cooperation between Iran and UN-Habitat. He added that the studies for 11 more hospitals with over 4,000 beds are also being carried out in cooperation with the United Nations Human Settlements Office.
For his part, Popuri expressed his office's willingness for cooperation with the 'Executive Organization for Public and Government Buildings and Infrastructures' of Iran, pledging support for and continued cooperation with this organization.
Established in August 1997, the UN-Habitat Regional Office for Asia and the Pacific (ROAP)-Fukuoka serves the Asia and the Pacific region in the implementation of the Habitat Agenda. Through its strengthened presence in the region, ROAP addresses settlement issues in developing countries in the Asia and Pacific region and promotes community-based urban development.