Iran, Russia Sign Deal on Major Railroad Project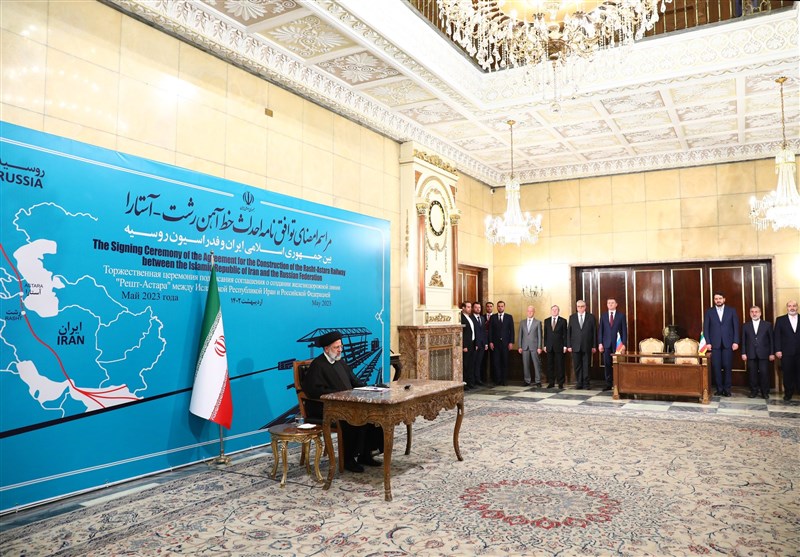 TEHRAN (Tasnim) – The presidents of Iran and Russia on Wednesday attended a ceremony in which the two countries signed an agreement on the completion of the Rasht-Astara railroad, a vital section of the North-South Corridor that connects South Asia to North Europe.
Iranian President Ebrahim Raisi and his Russian counterpart Vladimir Putin attended the signing ceremony via videoconference.
The North-South Corridor, the construction of which has been planned for over two decades, is a major transportation route that connects countries in South Asia to Europe's northern states.
The western section of the corridor passes through Iran, the Republic of Azerbaijan and Russia.
The new agreement signed today would facilitate the completion of a strategic part of the corridor, which stretches for 162 kilometers and connects Rasht in northern Iran to Astara in south of the Republic of Azerbaijan.
According to the Iranian president's website, Russia will make an investment of 1.6 billion euros in the railroad project, which is expected to come into operation within 48 months.