Iran, Russia Finalize Rasht-Astara Railway Completion Deal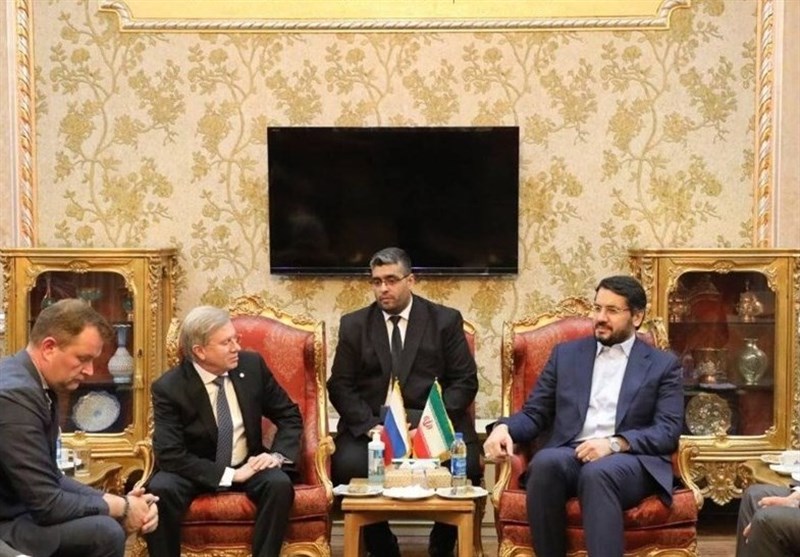 TEHRAN (Tasnim) – The documents for the construction operation of the Rasht-Astara Railway project were finalized between officials from the Islamic Republic of Iran and the Russian Federation.
In a meeting attended by Iranian Minister of Roads and Urban Development Mehrad Bazrpash and Russia's Prime Minister Alexander Novak and also Minister of Transport Vitaly Gennadyevich Savelyev, the documents of cooperation on the construction operation of the Rasht-Astara Railway were finalized.
During the meeting, the two sides emphasized the need for boosting cooperation and taking advantage of the available capacity in combined transportation using rail and sea transport through the Rasht-Caspian Railway, which will be completed soon.
With the completion of the construction operation of 35 km of Rasht railroad to the Caspian Sea in the near future, the Caspian Sea will be connected to Iran's southern ports in the Persian Gulf, especially Bandar Abbas through the rail network, which will play a major role in combined transport with the Russian ports in northern Caspian Sea.
The memorandum of understanding (MoU) inked between Iran and Russia is of paramount importance for shipbuilding in the Caspian Sea, and the development of combined transportation can promise the outset of cooperation between the two countries in the transportation sector as well, the roads minister highlighted.