Rishi Sunak Failing at Five Priorities: Poll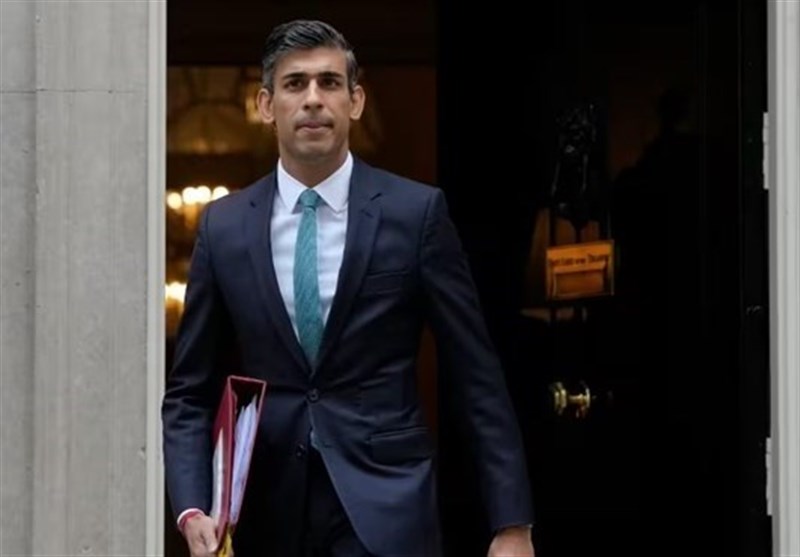 TEHRAN (Tasnim) - The majority of the British public thinks that Prime Minister Rishi Sunak is doing a bad job in delivering on his five priorities, a new poll found.
Almost half a year after the prime minister set out his five key aims - including halving inflation, growing the economy, cutting NHS waiting lists, reducing the national debt and stopping small boat crossings - an Ipsos UK survey found more than 50% of people think the government is doing a bad job on almost all of them, Sky News reported.
In a further blow for Downing Street, the poll found the public tended to think Sunak was doing a worse job on the areas that were most important to them.
According to the poll, the public's top priority was easing the cost of living (with 59% listing it as important), followed by ensuring people can get NHS treatment more quickly (54%) and reducing NHS waiting lists (51%).
But 60% said the government was doing a bad job on easing the cost of living, with only 18% saying it was doing a good job and 62% thought it was not delivering on reducing NHS wait times.
On growing the economy, which 39% listed as one of their priorities, 50% said the government was doing a bad job.
Stopping small boats and ensuring illegal immigrants were swiftly deported was a lower priority for the public, with 29% mentioning it, but it was a much higher priority for people who voted Conservative in 2019 than those who voted Labour.
Almost half of Tory voters listed ensuring the swift removal of illegal immigrants as an important priority - the same number as those who mentioned reducing NHS waiting lists and more than those who listed growing the economy, while only 14% of Labour voters said the same.
Only 15% said they thought reducing the national debt was important.
The public was more likely to think a Labour government would do a better job than the Tories on each of Sunak's priorities.
Some 22% thought the government was doing a good job on that priority, though this was still lower than Labour's score of 29%.
The poll was carried out between May 26 and 30 and surveyed 2,200 British adults about the government's priorities and their thoughts on the outcome of the next general election.