Consultations in Jeddah Saw No Diplomatic Success : Russian Ambassador to US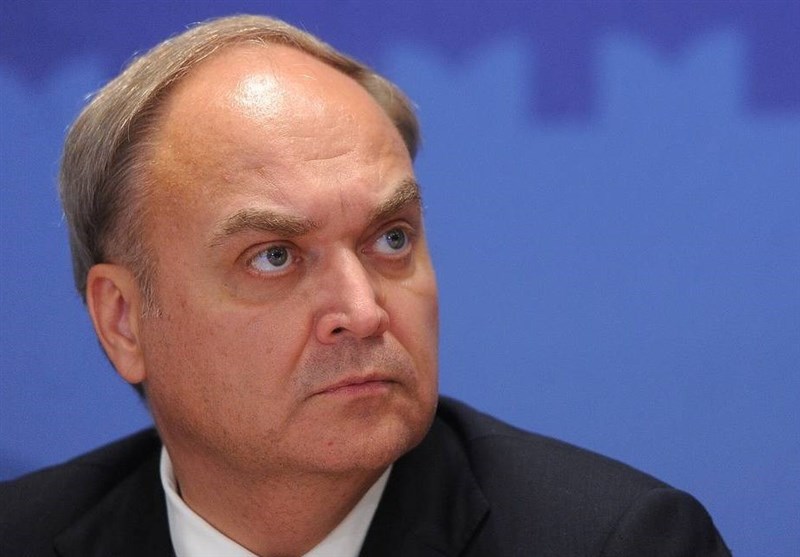 TEHRAN (Tasnim) – The US administration's remarks on the productivity of Ukraine consultations in the Saudi city of Jeddah are wishful thinking, and they had no support for the infamous Kiev's "peace formula", according to Russian Ambassador to Washington Anatoly Antonov.
"We have witnessed yet another unsuccessful attempt of wishful thinking by the US Administration. There was no diplomatic success in Jeddah. Washington tried to show a beautiful picture of US support from the 'Global South' states in the effort to isolate Russia. To win over the countries that do not support the 'rules-based order.' Hence the rather expected result of the meeting - the lack of a common position on how to move forward in resolving the crisis in Ukraine. There was no support for the notorious Kiev's 'peace formula' at all," he said, TASS reported.
The ambassador added, "We would like to understand how it is possible to discuss issues related to Russia's security without taking into account our national interests. Is it still not clear to anyone that in such a situation it is impossible to achieve specific results? The Washington 'peacekeepers' actions do not stand up to scrutiny. Nothing but 'double' standards: first, they exclude our country from the negotiation process, and then publicly accuse us of unwillingness to participate in settling the conflict in Eastern Europe, unleashed by the United States and its satellites."
"We hear hypocritical talk about peace, and in the meantime, the United States is shipping a batch of Abrams tanks to its puppets. The absurdity of such an approach is overwhelming. All this leads to enormous additional human casualties on the part of the Armed Forces of Ukraine and, undoubtedly, delays the prospects of peace," he stated.
Consultations on Ukraine, involving delegates from more than 30 countries, were held in the Saudi city of Jeddah on August 5 and 6. Russia was not invited to take part. According to The Wall Street Journal, Ukrainian delegates exerted no pressure on other delegations to push through their "peace plan." Meanwhile, according to the DPA news agency, Saudi Arabia and a number of other countries advanced their own peace plan for Ukraine envisaging a ceasefire, prisoner exchange, the preservation of Ukraine's integrity, and the beginning of UN-brokered peace talks.