Iran, Russia Urge Negotiated Solution to Caucasus Conflict
September, 26, 2023 - 16:39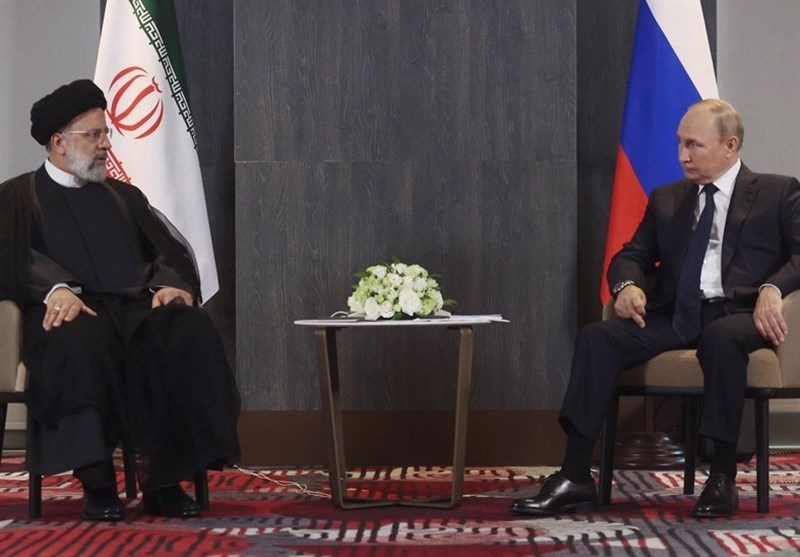 TEHRAN (Tasnim) – The presidents of Iran and Russia called for dialogue within the framework of regional formats to resolve disputes in the South Caucasus, rejecting any foreign interference in regional affairs.
In a telephone conversation on Tuesday, Iranian President Ebrahim Raisi and his Russian counterpart Vladimir Putin talked about the latest developments in the region.
They both stressed the need for the settlement of disputes in the South Caucasus region through talks between Tehran and Moscow and negotiations within the 3+3 platform, which includes Iran, Russia, Turkey and three South Caucasus nations.
Raisi and Putin also opposed any foreign interference in regional issues.
Hailing the growing relations between Iran and Russia, Raisi called for efforts to expedite the implementation of the bilateral agreements and joint projects, including in transportation, energy swap, and the North-South Corridor.
He also expressed gratitude to Russia for supporting Iran's membership in BRICS, saying the grouping plays an effective role in shaping a multipolar world and acts as a suitable ground for the enhancement of bilateral, regional and international interactions.
For his part, Putin said the volume of trade exchanges between Russia and Iran has set a new record in the past year.
Expressing hope about the completion of a railroad project that will connect Iran's Rasht to Astara in the Republic of Azerbaijan and to Russia, the Russian leader said the railroad will have significant impacts on the trade exchanges among those nations.
He also described Iran as Russia's strategic partner.