Spokesman: No Option for US but to Negotiate with Iran
TEHRAN (Tasnim) – The US has come to the conclusion that pressures and sanctions against Iran have borne no fruit and Washington has no option but to negotiate with Tehran, Iranian Foreign Ministry spokesman said today.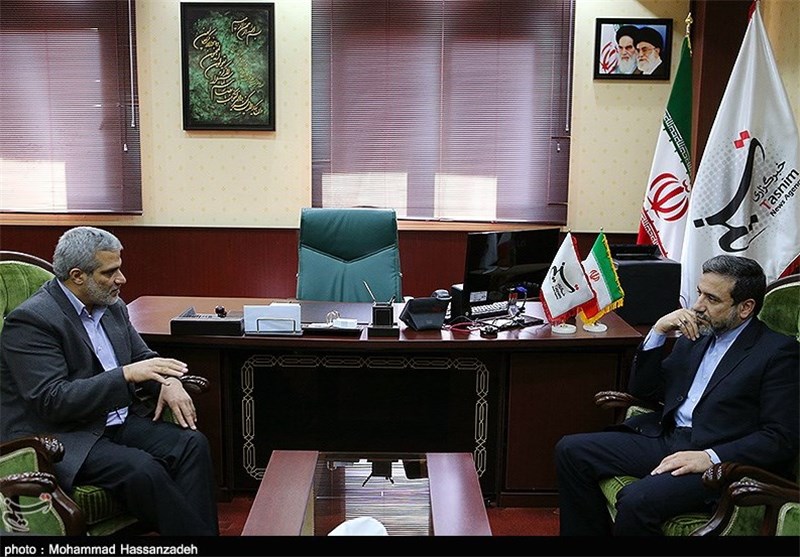 Speaking to Tasnim today, Seyed Abbas Araqchi said American statesmen, think-tanks, and thinkers are now advising the Obama administration that the US has no option but negotiations in its interactions with Iran.
They are also calling on Washington to avoid policy of pressure and sanction against Iran since it has borne no fruit.
That is the result of Iran's policy resistance in a bid to disappoint enemy from imposing economic sanctions and raising military threats, he noted.
Araqchi went on saying that the American elites' are calling on the US administration to recognize Iran's rights to enrich uranium since the Iranian nation will not compromise over the issue.
His remarks came a day after Supreme Leader of the Islamic Revolution Ayatollah Seyed Ali Khamenei said on Sunday that he is not optimistic about negotiations with the United States since the US officials are illogical.
Addressing a group of Iranian officials here in Tehran, Ayatollah Khamenei pointed to the recent remarks made by US officials on negotiations with Iran, and said he has on many occasions stressed that he is not optimistic about negotiations with the US.
"The Americans are not trustworthy, they are illogical, and they are not frank in their interactions," Ayatollah Khamenei said.
Ayatollah Khamenei further blasted the US hostile policy towards the Islamic republic, and added, "The stands adopted by US officials during the recent few months, too, once again confirmed the necessity of being pessimist about them."