Rouhani Praises Lebanon's Resistance in Meeting with Suleiman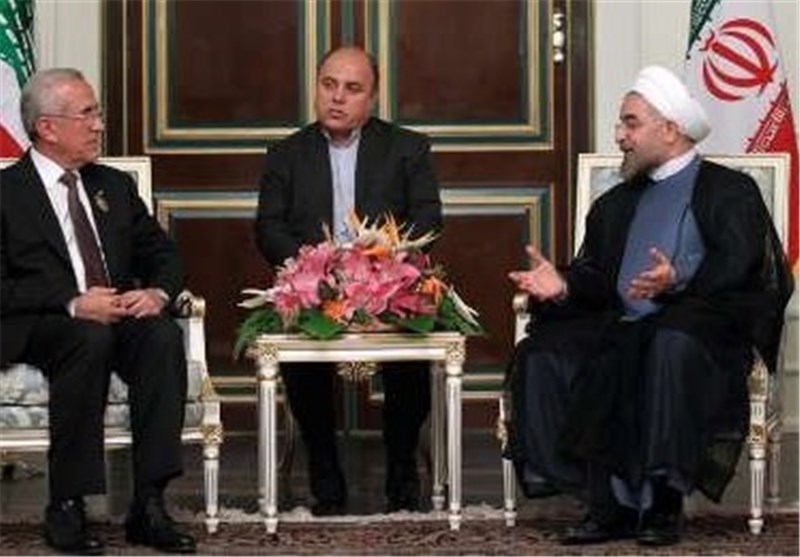 TEHRAN (Tasnim) – The Lebanese nation's resistance against aggression and occupation is praiseworthy, the new Iranian President said in a meeting with his visiting Lebanese counterpart.
Lebanese people's resistance (against Israel) was the main cause for the Iranians' special interest towards Lebanese nation, Rouhani said in his Sunday evening meeting with Lebanese President Michel Suleiman.
President Suleiman, for his part, stressed Iran's influential role in resolving regional conflicts and restoration of peace and stability in the region.
Referring to President Rouhani's speech at the swearing-in ceremony, Suleiman said Rouhani's words were definitely considered as a new stage in holding dialogue among regional states.
Iranian and Lebanese officials have on many occassions underlined the two countries' resolve to further boost bilateral relations and mutual cooperation.
In latest remarks in August 2013, Lebanon's caretaker Prime Minister Najib Mikati expressed optimism to increase ties with Tehran in all areas under the government of Iran's new President.