Iran's Top Commander Calls on US to Abandon Hostility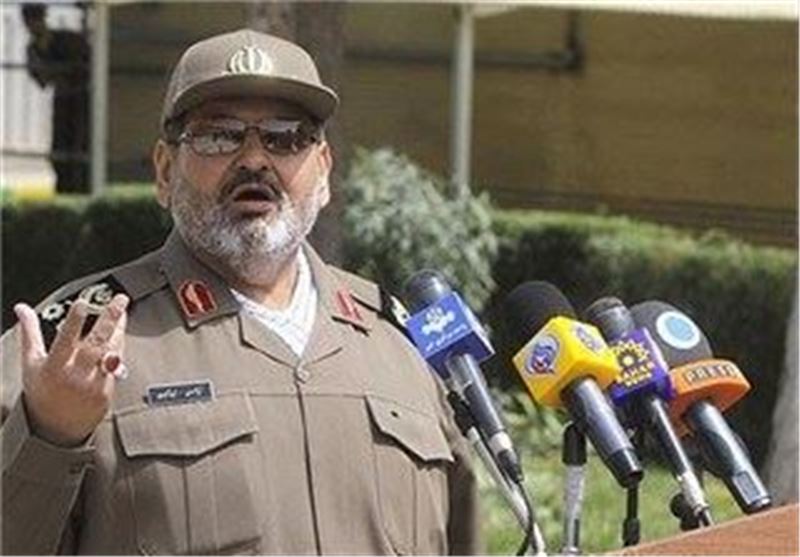 TEHRAN (Tasnim) – A senior Iranian commander lashed out at Washington for its policy of sanctions and pressure on Tehran, and called on the US to end hostility and prove its sincerity in dealing with the Iranian nation.
"We do not reject an interaction in which nations' rights and reputation are respected, but the US should pull these iron hands out of the soft gloves that have been stretched out towards us," Chief of Staff of Iran's Armed Forces Major General Hassan Firouzabadi said on Wednesday.
He also called on the Iranian nation and government to remain patient and exercise resistance in confronting the country's foes.
On July 22, Supreme Leader of the Islamic Revolution Ayatollah Seyed Ali Khamenei announced that he is not optimistic about negotiations with the United States since the US officials are illogical.
"The Americans are not trustworthy, they are illogical, and they are not frank in their interactions," the Leader pointed out.
Ayatollah Khamenei further blasted the US hostile policy towards the Islamic republic, and added, "The stands adopted by US officials during the recent few months, too, once again confirmed the necessity of being pessimist about them."
Also on August 5, Iran's new President Hassan Rouhani underlined strong national unity in the country, and stated that sanctions and intimidation cannot force the Iranian nation to surrender.
Rouhani also called on the western governments to abandon hostile policies towards Iran, and stated, "I say candidly that if you want a proper response, speak to Iran not with the language of sanctions but with the language of respect."
He added that the only way for interacting with Iran is dialog on equal footing, mutual confidence-building, mutual respect and reduction of hostilities.
On July 31, the US House approved a bill to impose tougher sanctions on Iran's oil exports and other economic sectors. The bill, which must be approved by the Senate and signed by Obama to become law, seeks to cut Iran's oil exports by one million barrels per day over a year.