Syrian President Attends Prayers in Damascus Mosque (+Video)
TEHRAN (Tasnim) - Mortar rounds hit an upscale district of Damascus on Thursday as Syrian state TV broadcast images of President Bashar al-Assad attending prayers in the capital to mark the start of a Muslim holiday.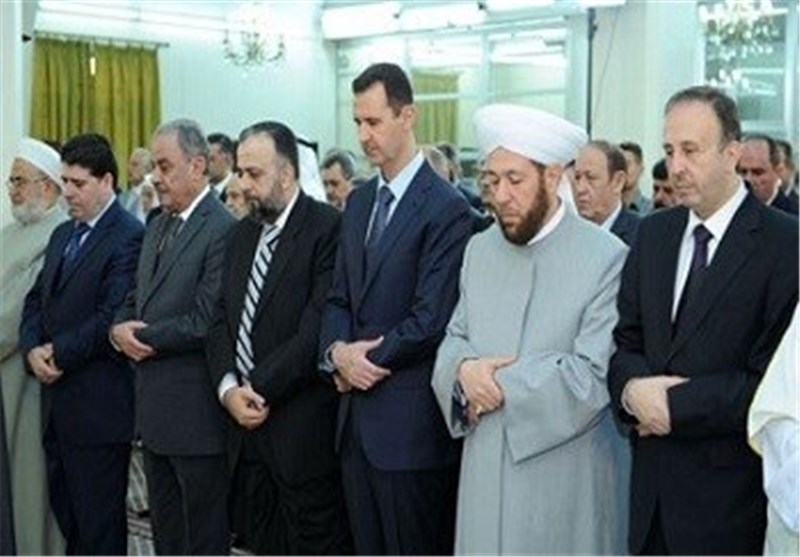 It was the Syrian leader's third public appearance in over a week as his regime tries to capitalize on recent gains on the battlefield against rebels fighting to oust him from power.
In the state TV broadcast, Assad, dressed in a suit, was seen praying in a mosque alongside Syria's grand mufti at the start of Eid al-Fitr, the three-day holiday that ends the holy month of Ramadan.
On Wednesday, Syrian government troops ambushed a large group of rebels trudging through a desert road northeast of Damascus, killing more than 60 fighters.
Assad's troops have recently been on the offensive in central Syria, making advances near the border with Lebanon and in the city of Homs, a rebel stronghold and Syria's third largest city.
Syria's crisis started in March 2011. It turned into an armed conflict after opposition supporters took up arms to fight the Syrian army and security forces. According to UN, more than 100,000 people have been killed in the violence so far.