Mursi Slapped with Another 15-Day Detention
TEHRAN (Tasnim) - Ousted president Mohamed Mursi slapped another 15-day detention for 'inciting violence' against protesters at presidential palace in December 2012.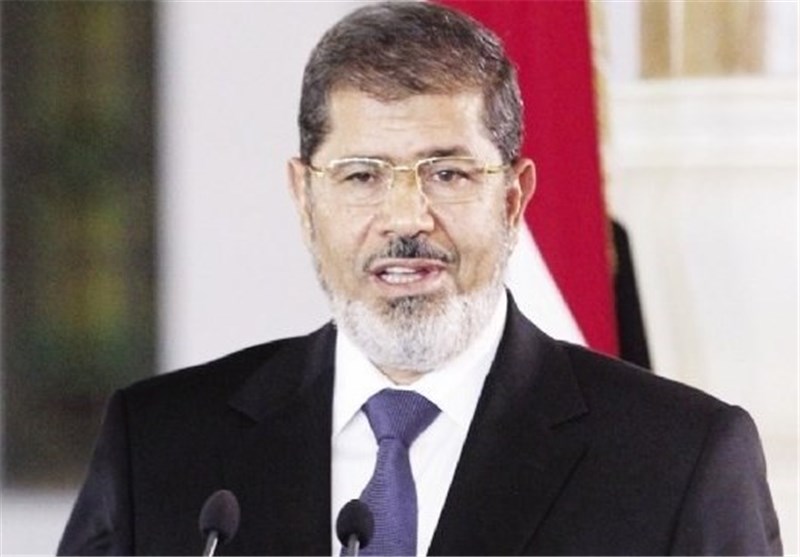 Egyptian prosecution on Monday ordered the detention of ousted president Mohamed Mursi for 15 days pending investigations into charges of involvement in the violent attacks on demonstrators outside the presidential palace in December 2012, Al-Ahram reported.
The violence at the Ittihadiya presidential palace in Cairo's Heliopolis district on 5 December 2012 saw confrontations between Mursi supporters and opponents that left at least 8 dead and hundreds injured. Protesters were camping in front of the presidential palace to condemn a constitutional decree that gave Mursi unprecedented powers.
Mursi faces charges of murder, attempted murder, spreading false news to influence judicial investigations, show of force, detention and torture of citizens and intimidating citizens.
Mursi has been detained in an undisclosed location ever since his ouster on 3 July.
Four of Mursi's presidential aides were previously slammed with a 15-day detention in early August on charges of involvement in December 2012 clashes at the Ittihadiya presidential palace.