Chinese Fleet Sets Sail for Joint Drills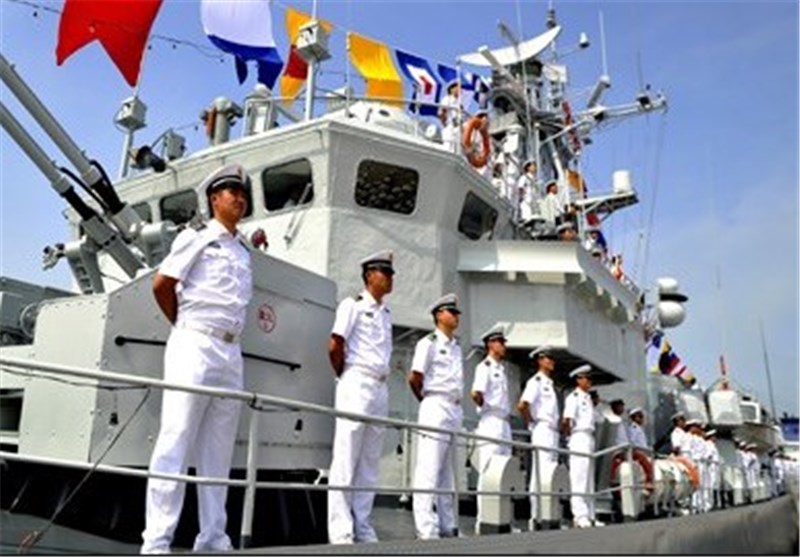 TEHRAN (Tasnim) - Three Chinese naval vessels set sail for the United States, Australia and New Zealand to take part in a series of military drills involving more than a dozen countries.
The Chinese fleet, comprising the Qingdao guided-missile destroyer, the Linyi missile frigate and the Hongzehu, a large supply ship, departed from Qingdao, Shandong province, on Tuesday for waters near Hawaii, where it will participate in a search-and-rescue drill with the US navy.
In Australia, the fleet will take part in a drill with member countries from the Association of Southeast Asian Nations. It will also join in a commemorative parade of international vessels, China Daily reported.
Xu Hongmeng, deputy commander of the navy of the Chinese People's Liberation Army, said the trip is an "important mission of military diplomacy" for the Chinese navy this year.
China's fleet, which also includes a helicopter and a 680-strong crew, will travel a total of about 16,000 nautical miles.
The fleet's trip to Australia will broaden its military communications with ASEAN members, Wei said.
The Qingdao destroyer has been a consistent presence in the Chinese navy's diplomatic missions, having already visited 21 countries and 24 ports. It is the first diplomatic mission for the Linyi missile frigate, which has a full load displacement of 4,000 metric tons.
The Hongzehu, the first comprehensive depot ship that went into service in 1981, has a full load displacement of 22,000 tons.