UN: Investigation Needed into Syria Chemical Attack Report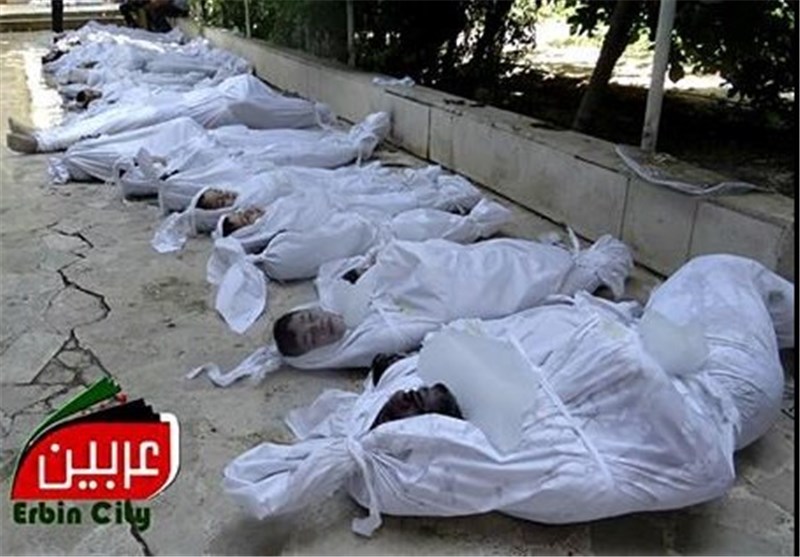 TEHRAN (Tasnim) - The UN Security Council (UNSC) said it is seeking "clarity" on recent conflicting claims of chemical weapons use near Damascus, adding that humanitarian aid needs to be provided to the victims as soon as possible.
"There must be clarity on what happened and the situation must be followed carefully," UN Permanent Representative of Argentina and President of the Security Council, Maria Cristina Perceval, told reporters after a closed-door emergency meeting of UNSC on Wednesday.
"All council members agree that any use of chemical weapons by any side under any circumstances is a violation of international law," Perceval said, stating that members "welcomed the determination of the secretary general to ensure a thorough, impartial investigation."
The need for humanitarian assistance for the victims was also underlined in the meeting. UNSC members expressed their condolences to the victims and their families, calling "for a cessation of hostilities and cease-fire."
UN Deputy Secretary-General Jan Eliasson said that "we see the need to investigate this as soon as possible," adding that there is no confirmation at this point of the use of chemical weapons.
Eliasson said that whatever the conclusions of the investigation, "this represents a serious escalation with grave humanitarian consequences." She said the UN hopes its team will be given access to the alleged attack site by the Syrian government, RT reported.
France, Britain, the United States, Luxembourg, and South Korea requested the emergency meeting. Thirty-five member states welcomed UN chief Ban Ki-moon's calls for an immediate investigation by the chief UN investigator Ake Sellstrom, whose team is now in Syria.
Following the meeting, the UNSC issued no formal statement on the matter.
UN inspectors arrived in Damascus on Wednesday to investigate reports of toxic arms use. The Syrian opposition has stated that more than 1,300 people were killed in the alleged chemical weapons attack.
However, Syrian authorities issued a statement saying there is "no truth whatsoever" to reports of chemical weapons use near Damascus.