Muallem: Syria Keen to Further Boost Relations with Iran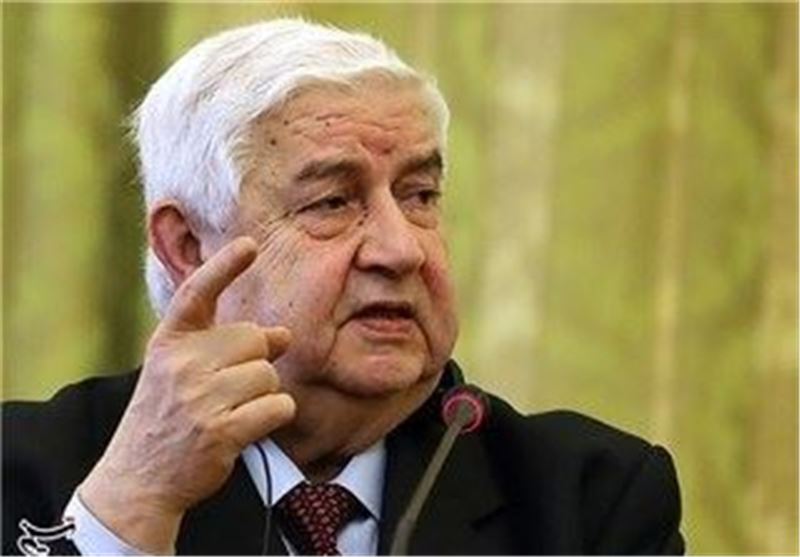 TEHRAN (Tasnim) – Syrian Foreign Ministers Walid Muallem in a message to his new Iranian counterpart called for further consolidation of Tehran-Damascus ties and cooperation.
In his Wednesday's congratulation message to Iranian Foreign Minister Mohammad Javad Zarif, Muallem said the both countries' leaders are determined to strengthen the comprehensive relations between the two Muslim states.
He stressed Iran and Syria's shared stances on rejection of foreign interference, and abiding by the principles and goals of the UN Charter.
The Syrian top diplomat also referred to the two Muslim countries' brotherly and amicable ties, and stressed that Tehran and Damascus have a common faith in confrontation with shared enemies, particularly the Zionist regime.
Iran and Syria are close regional partners, with broad scale cooperation in political, economic and cultural fields.
Earlier this month, President Hassan Rouhani stated that his administration will not bring about any change in the principles of the country's foreign policy.
The chief executive also announced that a review of Iran's foreign policy does not mean "a change in the principles and fundamentals" but a change in methods of dealing with various issues in the foreign policy field.
He also described the issue of foreign policy as "very delicate" and called for safeguarding national interests at a time the country's foreign policy is grappling with many problems.