Senior Cleric: Iran's Defense Doctrine Based on Deterrence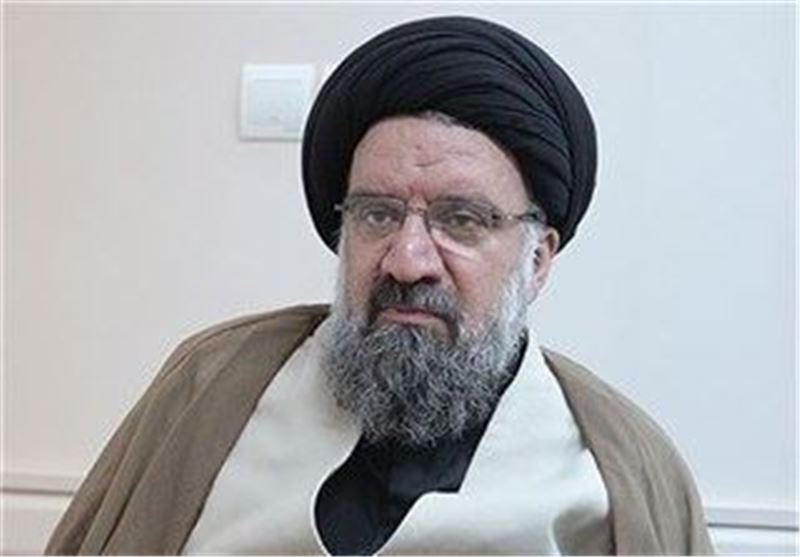 TEHRAN (Tasnim) – A senior Iranian cleric said Iran needs to maintain its military power, but stressed that the country's defense doctrine rests merely on deterrence.
"Our defense doctrine is not aggression, but deterrence," Ayatollah Seyed Ahmad Khatami, a member of the Presiding Board of Iran's Assembly of Experts, said in a gathering of military personnel in Iran's northeastern city of Mashhad on Monday.
He also described the country's military might as a "necessity", adding, "Everyone knows that across the Middle East and among neighboring countries, the Islamic Republic of Iran has the most powerful armed forces."
Earlier, the Iranian Defense Ministry had announced that adopting a policy of "effective deterrence" has prevented enemies of the country from taking any hostile action against Iran.
"The realities in recent years reveal that a series of various threats have been posed by the global arrogance to Iran's national security and adoption of the policy of effective deterrence by the Islamic Republic has prevented the enemy from (taking) any kind of hostile measure against the Islamic land," Iran's ministry of defense said in a statement issued on August 21 on the occasion of the National Day of the Defense Industry (August 22).
The statement also lauded Iran's defense industry as the "symbol of self-sufficiency, self-esteem and national self-confidence" which has thrown enemies of the Iranian nation into a panic.
"Undoubtedly, the process of development and progress of the country's defense industry will last more speedily and powerfully than before, and will make it possible to achieve the strategic objectives of effective deterrence and all-out defense," the statement read.