India Building Collapses Kill 8, Trap Dozen More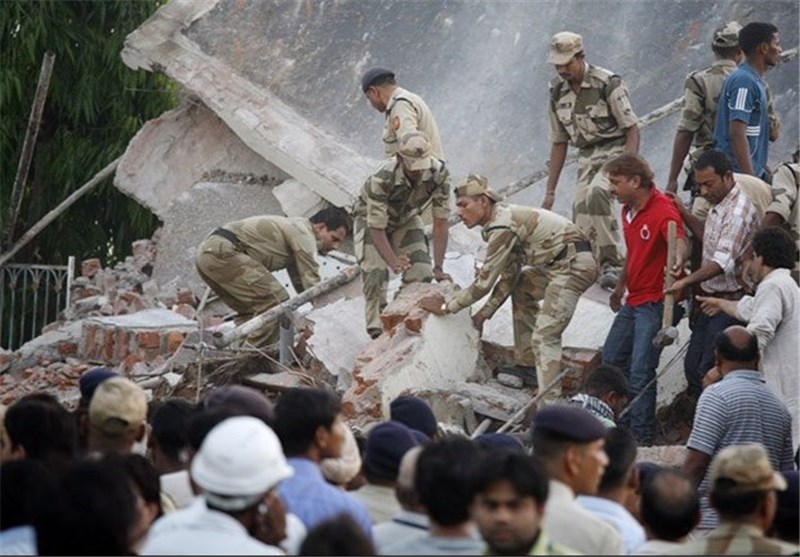 TEHRAN (Tasnim) - Two adjacent apartment buildings collapsed early Wednesday in western India, killing at least eight people, police said.
Rescuers were working to pull out at least a dozen people trapped in the debris after the three-story buildings fell in the city of Vadodara in Gujarat state, police officer Bhanu Pratap Parmar said.
At least four people were injured and were in hospitals, rescue workers said.
Most of the occupants of the 14 apartments in the first building were sleeping when it collapsed.
The adjacent building was evacuated minutes before it fell, police said.
The two buildings were part of 33 housing blocks constructed by the Gujarat government more than a decade ago to house the poor, AP reported.
Building collapses are common in India as builders try to cut corners by using substandard materials, and as multistory structures are often built with inadequate supervision.
The massive demand for housing around India's cities and pervasive corruption often result in builders adding unauthorized floors or putting up illegal buildings.