Speaker: West after Changing Balance of Power in Syria through Attack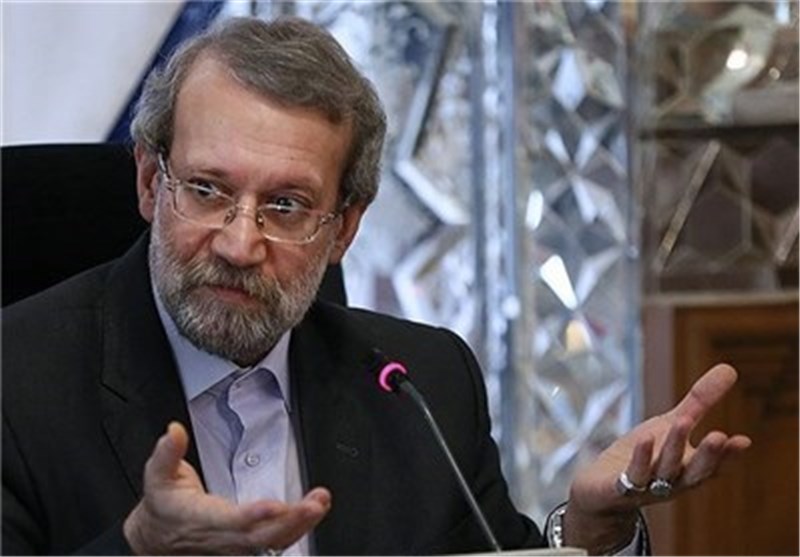 TEHRAN (Tasnim) – Chemical weapons use in Syria is only a pretext as the West is trying to swing the balance of power on the ground in Syria, which is in favor of the government, Iranian Parliament Speaker Ali Larijani told Tasnim
"I believe the western governments are after a pretext and the present day events are premeditated; the chemical weapons (use) is not the main issue, their real concern is changing the balance of power on the ground in Syria," Larijani said on Friday.
The Iranian parliament speaker warned against a military intervention in Syria, saying "playing with fire" could have dire consequences for the region. He also criticized the US for " following the lead of Israel of the ulterior motives of some other regional countries."
The biggest fault of the western countries is that they think a military attack can restore their prestige on the international stage, larijani said, adding that any "tactical support" for the terrorists in Syria could result in strategic problems for these countries.
Also, an Iranian parliamentary delegation is to discuss the latest developments in Syria and ways of getting out of the worsening crisis in that country with top officials in Lebanon and Syria.
"Members of the parliamentary delegation, in this trip, are scheduled to discuss the ways out of Syria's current conditions and also the country's latest developments during talks and negotiations with the Syrian officials," Mansour Haqiqatpour.
The delegation, headed by Chairman of the Parliament's National Security and Foreign Policy Commission Alaeddin Boroujerd, is to convey the message of Iranian nation and parliament's "friendship" with people of the region, he added.
The Iranian delegation is scheduled to hold meetings with Lebanese authorities in Beirut first, before going to Damascus to visit a number of senior Syrian officials.
The war rhetoric against Syria intensified after foreign-backed opposition forces accused President Bashar al-Assad's government of having launched a chemical attack on militant strongholds in the suburbs of Damascus on August 21, a line that has been used by some western countries as the pretext for a possible military action against Syria.
However, Damascus has categorically rejected the claim, and announced that the chemical attack had actually been carried out by the militants themselves as a black operation.