Pakistani Top Court Seeks to Ban Zardari from Leaving Country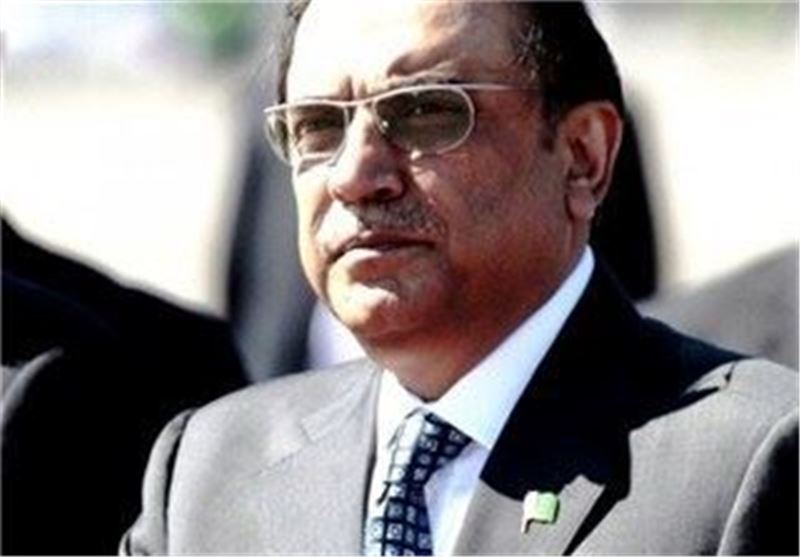 TEHRAN (Tasnim) - Pakistan's Supreme Court Friday issued a notice to the government to comment on a petition, seeking a ban on President Asif Ali Zardari from leaving the country, court officials said.
President Zardari's tenure will complete on September 8.
The petitioner says President Zardari knew the US military operation that killed al-Qaida leader Osama bin Laden on May 2, 2011 and that he must also be questioned about the operation.
A journalist, Shahid Orakzai, has filed the petition, which says that President Zaradri did not share information with the military, Xinhua reported.
The notice was issued by a two-judge bench of the Supreme Court and the court will hear the case on September 3.
The petition seeks court's ban on Zardari's leaving the country unless he is questioned about the US military operation in Abbotabad to kill the al-Qaeda chief.
A Pakistani-American Mansoor Ijaz had alleged that President Zardari had asked former ambassador to the US Hussain Haqqani to write a memorandum to the top American military leaders, seeking Obama administration's help to avert military takeover in the wake of bin Laden's killing.