Two Canadian Warships Collide during Exercise
TEHRAN (Tasnim) - Two Canadian warships are arriving back in port in Esquimalt, B.C. after colliding during training exercises while en route to Hawaii.
September, 01, 2013 - 12:06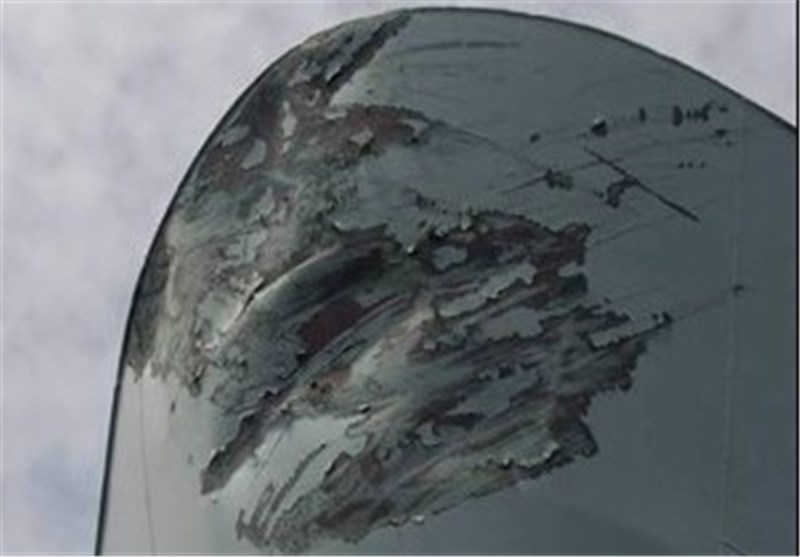 Trainees on the ships were in the midst of towing exercises, which require close-quarters manoeuvring, when the collision occurred at around 11 am PT Friday morning.
No one was hurt, but the HMCS Algonquin sustained significant damage to her port side hangar while HMCS Protecteur sustained damage of a lesser degree to her bow, CBC News reported.
Navy Lt. Paul Pendergast, spokesman for Maritime Forces Pacific, called the collision "an unfortunate accident" and a "rare event."
"In my time in the Navy, which goes back 25 years, I have not seen two Canadian ships collide during a tow-approach exercise," he said.
"This is a manoeuvre that's done in order to give the ship drivers practice. So that… if required, they could take a vessel under tow and they would be well practiced in how to do that," Pendergast said. "Something went wrong in this case."
HMCS Protecteur sustained damage to her bow in a collision with another Canadian warship, HMCS Algonquin. The two Canadian warships are returning to port in Esquimalt, B.C.(Photo courtesy MARPAC).
The ships will undergo assessments to determine repair costs.
"Anytime there is damage to a warship, it will cost money to repair. We don't know the full extent of the damage at this time, and we don't know how long it will take to repair," Pendergast said.
Commodore Bob Auchterlonie, Commander of Canadian Fleet Pacific, said a Royal Canadian Navy Board of Inquiry would be convened to fully investigate the incident.
The Navy says that while the full impact on the ships' future sailing schedules has yet to be determined, HMCS Algonquin will no longer deploy to Asia Pacific region as planned.