Peru Cold Weather Kills At least 6
TEHRAN (Tasnim) - Officials said at least six people have been killed due to freezing temperatures and snow in the high plains of Peru and Bolivia.
September, 03, 2013 - 11:50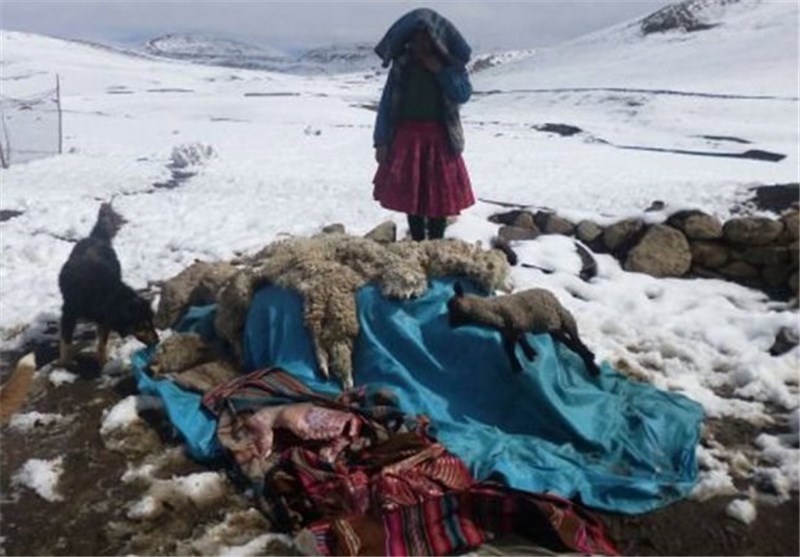 More than 30,000 livestock have died from the cold weather over the past week. Peru has declared a state of emergency until September 20th for its southern mountains, where most of the animal deaths occurred.
Tens of thousands of people have also been left stranded by the snow, CCTV reported.
Peru's President, Ollanta Humala, has travelled to the Apurimac region, one of the worst-hit areas, to oversee the distribution of emergency aid.
The country's civil defence chief Alfredo Murgueytio has called it the worst weather in a decade in the country's south. Temperatures in some parts are expected to fall to below -20 degrees Celsius in the next few days.