US Drone Strike Kills 6 in Pakistan, Fueling Anger
September, 06, 2013 - 16:16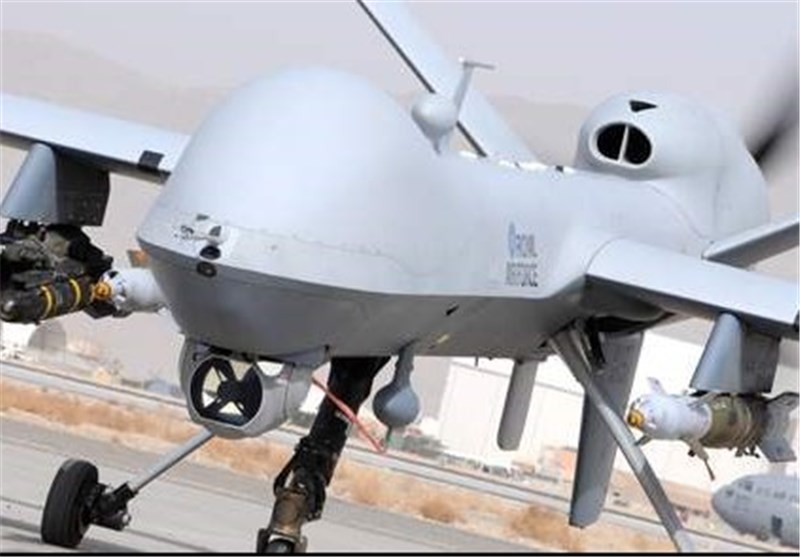 TEHRAN (Tasnim) - At least six people were killed in an American drone strike in Pakistan's restive northwestern tribal areas early Friday, according to government officials and local news reports.
The American drone strike was directed at a house in the Ghulam Khan area of the North Waziristan tribal region, close to the border with Afghanistan. The identities of those killed were not immediately clear.
North Waziristan has long been a haven for Taliban and Qaeda militants. Still, American drone strikes are deeply unpopular in the country, and opposition to them has become an essential staple of local politics and grievances against the United States. Pakistani politicians and government officials condemn the missile strikes, which are directed by the CIA, as a violation of the country's sovereignty, The New York Times reported.
Opposition politicians like Imran Khan, leader of the Pakistan Tehreek-e-Insaf political party, have long campaigned against the strikes, saying that they result more in civilian casualties than militant killings. In October 2012, Mr. Khan led a big protest rally to the edges of the tribal regions against the use of drones on Pakistani soil.
The number of US drone strikes has, however, dropped sharply in recent months. The last drone attack occurred on Aug. 31, when at least four suspected militants were killed in an attack in North Waziristan.
John Kerry, the US secretary of state, hinted in a visit to Pakistan earlier in August that the drone strikes could end soon.
"The program will end as we have eliminated most of the threat and continue to eliminate it," Kerry said at the time in an interview broadcast on state-run television. "I think the president has a very real timeline, and we hope it's going to be very, very soon."
The drone strike on Friday came as Pakistan celebrated Defense Day, marking a day of remembrance for those killed in the 1965 war with neighboring India.