Top Commander Views Defense Ministry as Strategic Body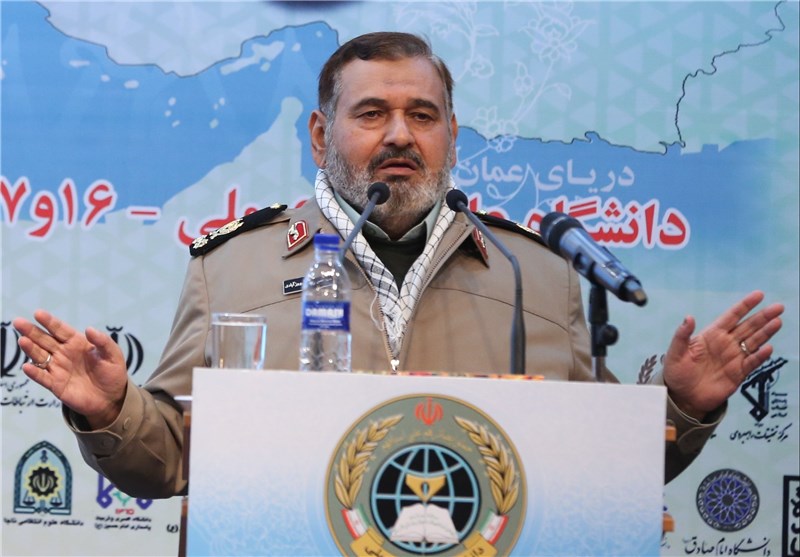 TEHRAN (Tasnim) - Chief of Staff of Iran's Armed Forces Major General Hassan Firouzabadi highlighted the role of the defense ministry in safeguarding the country, and described it as a "strategic" body in the Islamic Republic.
"The defense ministry has an important role in the internal stability of the establishment and is one of the strategic organizations of Islamic Iran," Major General Firouzabadi said on Saturday, addressing a farewell ceremony for the country's former defense minister, here in Tehran.
The senior commander also lauded the defense ministry for its valuable achievements after the victory of the Islamic Revolution in 1979, saying, "The defense ministry is forerunner of science and technology."
He further called on the "leading" ministry to take advantage of its skilled and experienced scientists and experts in order to strengthen the infrastructures and manufacture modern military equipment.
In recent years, Iran has made great achievements in its defense sector and attained self-sufficiency in producing essential military equipment and systems.
Earlier today, Iran's Deputy Defense Minister General Majid Bokayi announced that the country's exports of defense industry products have jumped by 45% since four years ago.
The value of Iran's defense industry exports has increased by 45% since four years ago to reach a total of $937 mln, compared with $744 mln for the preceding four years.
The remarkable surge in exports of Iranian military equipment comes despite the fact that western countries have imposed a series of unilateral sanctions against the Islamic Republic.
Tehran has frequently announced that its military might is entirely based on the nation's defense doctrine of deterrence and poses no threat to other countries.