Anti-Government Protesters March in Tunisia
September, 08, 2013 - 13:09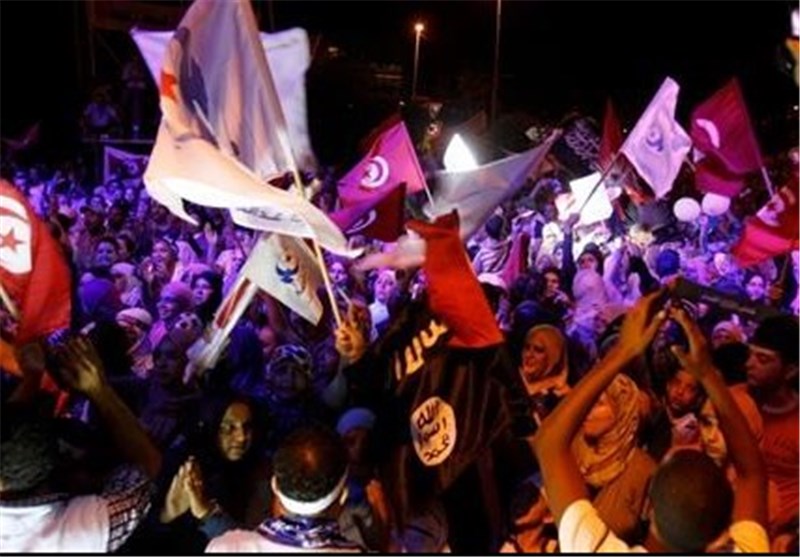 TEHRAN (Tasnim) - Tens of thousands of Tunisians taken to the streets to renew their demands for the government step down and end to a political deadlock threatening the North African country's fledgling democracy.
Saturday's rally was the largest protest since Tunisia's crisis erupted over the killing of an opposition leader in July, increasing pressure on the ruling Ennahda party to make way for a caretaker government before proposed elections, Al Jazeera reported.
Waving red and white national flags and pictures of slain opposition leader Mohamed Brahmi, protesters packed streets around a building where a national assembly had been drafting a new constitution until its work was suspended due to unrest.
Protesters gathered at Bab Saadoun, on the outskirts of Tunis, before marching to Bardo square, the scene of regular protests after the killing of Brahmi.
Brahmi's widow had made it clear that government representatives would not be welcome at any of the ceremonies in memory of her husband. She too called for the government to go.
Divisions between Tunisia's Islamists and their secular opponents have widened since the uprising that ousted President Zine al-Abidine Ben Ali, a revolt that triggered protests across the Arab world and toppled rulers in Egypt, Libya and Yemen.