FM Renews Iran's Support for Iraq's Security
September, 08, 2013 - 16:19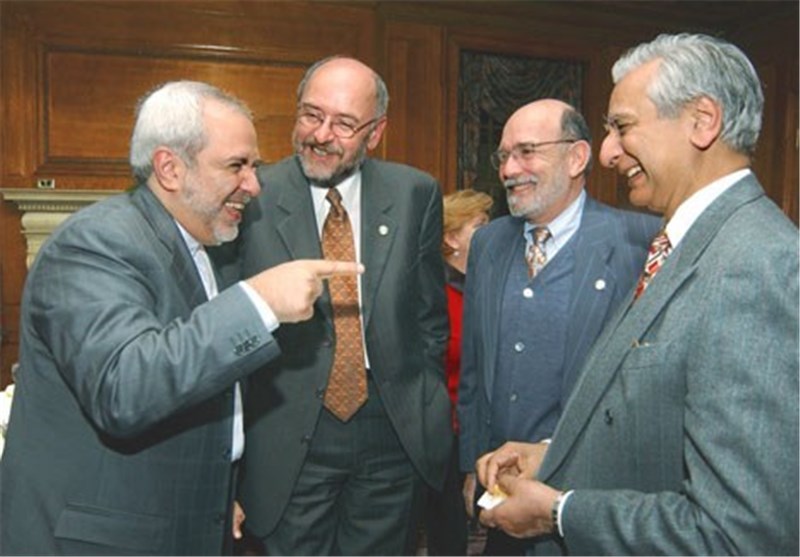 TEHRAN (Tasnim) – Iran considers security in Iraq as its own security, Iranian Minister of Foreign Affairs Mohammad Javad Zarif said, and called for further expansion of ties between the two neighboring countries.
Iran's top diplomat, who is in Iraq, had a meeting with the country's Vice President Khozair al-Khazaie, during which called security and development of Iraq as security and development of Iran.
The Iraqi vice president said bilateral relations between Iran and Iraq which are based on shared interests, common historical heritage, and mutual respect can be a good model for other countries.
Zarif also delivered President Hassan Rouhani's written message to the Iraqi vice president in the meeting.
Khazaie also referred to his participation at the swearing-in ceremony of the new Iranian president and invited President Hassan Rouhani to visit Iraq at his earliest convenience.
Zarif also met with Iraqi Prime Minister Nouri al-Maliki in Baghdad this morning during which the two sides discussed different issues.
The Sunday meeting between Zarif and Maliki covered various issues, including bilateral relations, the ongoing conditions in the region, Syrian crisis in particular, and issues of mutual interest between Tehran and Baghdad.
The Iranian minister, heading a high-ranking delegation, arrived in Baghdad on Sunday morning to meet a number of senior Iraqi officials.
Zarif is also scheduled to meet his Iraqi counterpart, as well as the Arab country's parliament speaker during his first trip abroad after taking office as Iran's new foreign minister.
"I made my first (foreign) visit to Baghdad because Iran attaches significance to relations with its neighbors, particularly Iraq," Zarif told reporters as he arrived in Iraq this morning.