Iran's President to Make First Foreign Visit Tomorrow
TEHRAN (Tasnim) – Iranian President Hassan Rouhani will leave Tehran for Bishkek, Kyrgyzstan, Thursday morning on his maiden foreign trip since taking office to attend the Shanghai Cooperation Organization (SCO) summit meeting.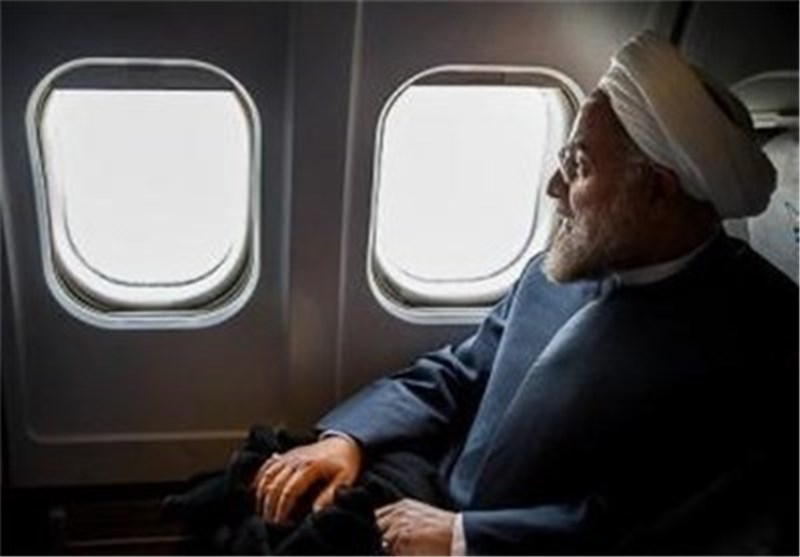 President Rouhani referred to the visit, first foreign trip since taking office on August 4, as "one of my two important upcoming foreign visits" in his Tuesday night live TV interview, also his first report to the Iranian nation.
His second trip will take him to New York where he is to attend the annual United Nations General Assembly, on an invitation extended to him by the UN secretary general.
Iranian president is scheduled to meet his Chinese and Russian counterparts Xi Jinping and Vladimir Putin on the sidelines of the Shanghai Cooperation Organization (SCO) summit.
The SCO summit will be held in the Kyrgyz capital city of Bishkek on September 13, bringing together heads of both member and observer states.
The Shanghai Cooperation Organization is an inter-governmental organization that was founded in 2001 in Shanghai by the leaders of China, Kazakhstan, Kyrgyzstan, Russia, Tajikistan, and Uzbekistan; Iran, Afghanistan, India, Mongolia and Pakistan are observer states of the organization.
The SCO group was formed mainly to tackle extremism in the region and enhance border security, and was was widely viewed as a countermeasure to curb the influence of western alliances such as NATO. But the countries then began to develop coordinated measures to stabilize their economies and maintain growth through multilateral trade and cooperation.
And as three of Syria's main backers, Russia, Iran and China attend the summit, crisis in that country and ways of reducing tensions are sure to find their way on the agenda of the leaders.