Dozens Feared Dead in Psychiatric Hospital Fire in Russia
TEHRAN (Tasnim) - Up to 37 people are believed to have died after a fire engulfed a psychiatric hospital in Russia's Novgorod Region. The firemen have managed to extinguish the fire that spread over 670 square meters of the building.
September, 13, 2013 - 12:32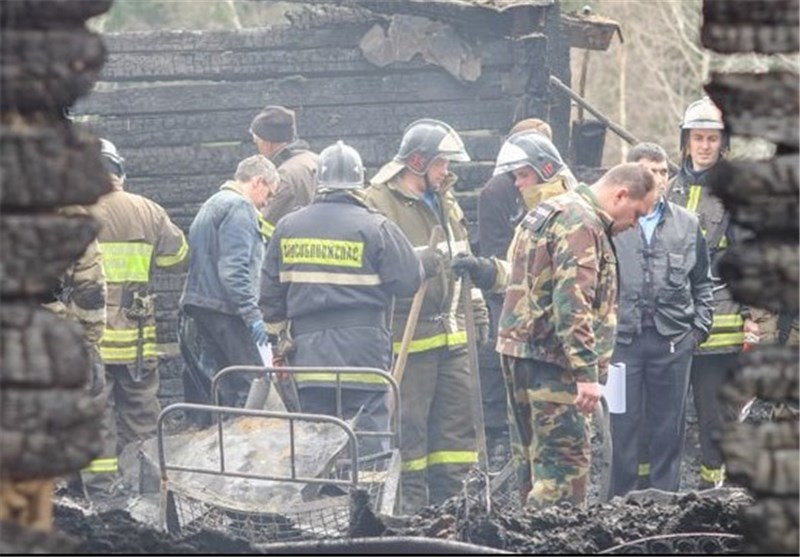 Six dead bodies have so far been found at the site of the fire, according to Russia's Emergencies Ministry (Emercom). The bodies are too severely burnt to be immediately identified. The exact number of victims of fire is yet to be specified.
"According to refined data, there were about 60 people inside. More than 20 were evacuated by the facility's administration. The fate of 37 remains unknown. But that does not mean that they are dead," the head of Russia's Emergencies Ministry Oleg Voronov told RIA Novosti. It is possible they got out themselves, he added.
According to preliminary information 59 people were inside the building when the blaze broke out at 2252 GMT on Thursday. Twenty two people were evacuated with no injuries while over a dozen managed to get out themselves, RT reported.
Most patients receiving treatment at the hospital are seriously ill and incapacitated. That made it difficult for the hospital staff to carry out evacuation.
"Everything has collapsed inside as a result of the fire," local police source told RIA. "The people believed to be inside are now most likely dead."
According to a preliminary investigation, the fire erupted after one of the patients has set his bed on fire, the investigative committee announced.
An alternative theory has been put forward by the hospital's chief, Gusein Magomedov, who believes a patient could have set the building afire intentionally. He explained that some of the patients were free to come and go.