UN: Assad Has Signed Chemical Weapons Decree
TEHRAN (Tasnim) - President Bashar al-Assad signed a decree stating that Syria will accede to international law on the prohibition of chemical weapons, the United Nations said.
September, 13, 2013 - 12:09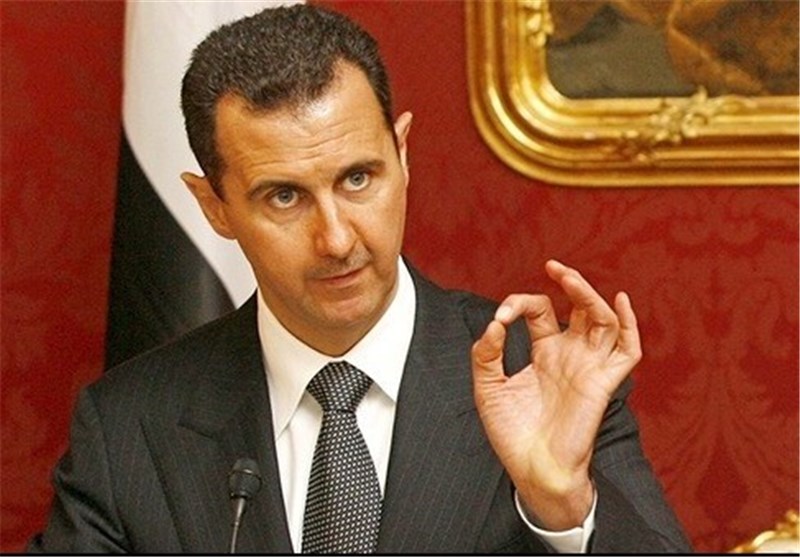 In a statement late on Thursday, the spokesman for the UN secretary-general Ban Ki-moon said that "the UN secretary-general has today received a letter from the government of Syria, informing him that President Assad has signed the legislative decree providing for the accession of Syria to the Convention ... on chemical weapons of 1992."
"In their letter, the Syrian authorities have expressed their commitment to observe the obligations entailed by the convention even before its entry into force for Syria," the statement noted.
The statement added that the secretary general "hopes that the current talks in Geneva will lead to speedy agreement on a way forward which will be endorsed and assisted by the international community", a reference to discussions between Russia and the United States in the Swiss City.
The statement came after Assad said in an interview with a Russian television channel that he was ready to sign the law. Excerpts of the interview with Rossiya-24 were released to state news agencies but it has yet to be broadcast.
"Syria is placing its chemical weapons under international control because of Russia. The US threats did not influence the decision," Interfax quoted Assad as saying.
Assad denied his government was behind an August 21 poison gas attack in Damascus, saying that other countries supplied chemical weapons to "terrorists".