Several Protesters Arrested by Turkey's Police
TEHRAN (Tasnim) - Police in Turkey arrested 25 demonstrators during protests in Istanbul's Kadikoy district, an opposition stronghold, as protesters took to the streets for a fifth night running.
September, 14, 2013 - 15:47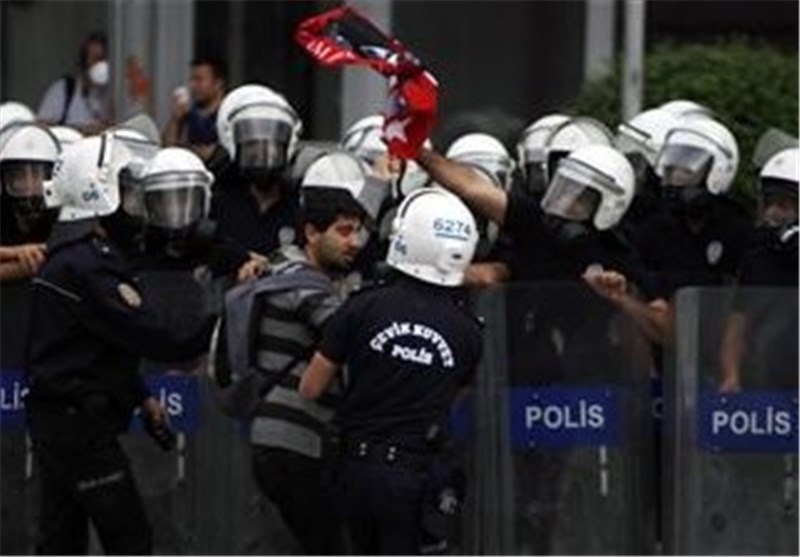 On Friday night police fired tear gas to disperse protesters in the Turkish capital Ankara, Istanbul and Hatay.
Anti-government sentiment was inflamed by the death of a 22-year-old protester , Ahmet Atakan, in Hatay on Monday, Al Jazeera reported.
Atakan's death was the sixth recorded in protests since demonstrations against the government of Prime Minister Recep Tayyip Erdogan began in June.
Atakan family said he had been killed by police, a claim denied by Interior Minister Muammer Guler, who accused protesters of using the young man's death to "spread chaos".
Local officials said Atakan died after falling from a rooftop where he had been throwing stones at police.