Colorado Floods: Rescuers Warn of Weeks without Power
TEHRAN (Tasnim) - Rescuers broke through to flood-ravaged Colorado towns, issuing a stern warning to anyone thinking of staying behind: leave now or be prepared to endure weeks without electricity, running water and basic supplies.
September, 15, 2013 - 12:54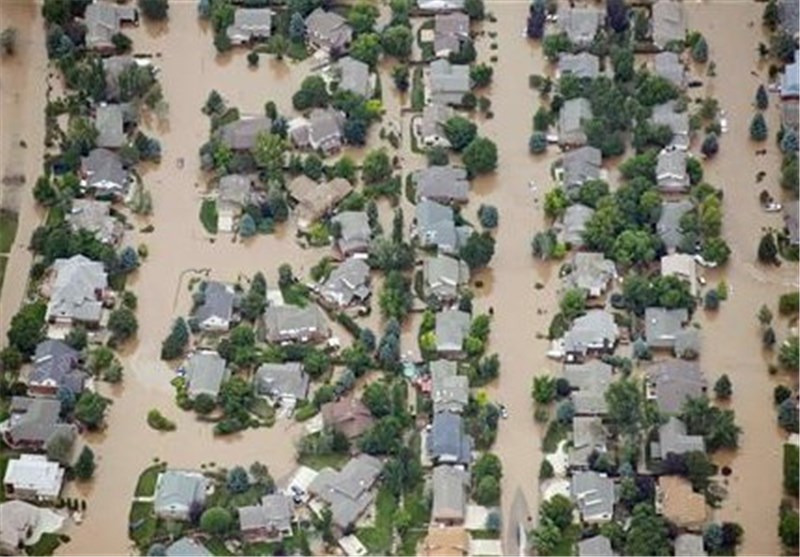 National Guard helicopters and truck convoys carried the message into paralyzed canyon communities where thousands of stranded residents were eager to escape the Rocky Mountain foothills. But not everybody was willing to go.
Dozens of people in the isolated community of Jamestown wanted to stay to watch over their homes, The Guardian reported.
Authorities made clear that residents who chose not to leave might not get another chance for a while. Rescuers won't go back for people who insist on staying, Boulder County Sheriff Joe Pelle said.
"We're not trying to force anyone from their home. We're not trying to be forceful, but we're trying to be very factual and definitive about the consequences of their decision, and we hope that they will come down," he said.
Special education teacher Brian Shultz, 38, was torn about leaving his Jamestown home.
Across the foothills, rescuers made progress against the floodwaters. But they were still unable to go up many narrow canyon roads that were either underwater or washed out.
On Saturday, the surge of water reached the plains east of the mountains, cutting off more communities and diverting some rescue operations.
Four people were confirmed dead since the harrowing floods began Wednesday. Hundreds of others have not been heard from in the flood zone, which has grown to cover portions of an area nearly the size of Connecticut.
Some of those who were unaccounted for may be stranded or injured. Others might have gotten out but not yet contacted friends and relatives, officials said.