Salehi, IAEA Chief Hold Talks
TEHRAN (Tasnim) - Head of the Atomic Energy Organization of Iran (AEOI) Ali Akbar Salehi and the Director General of the International Atomic Energy Agency (IAEA), Yukiya Amano, held talks in Vienna.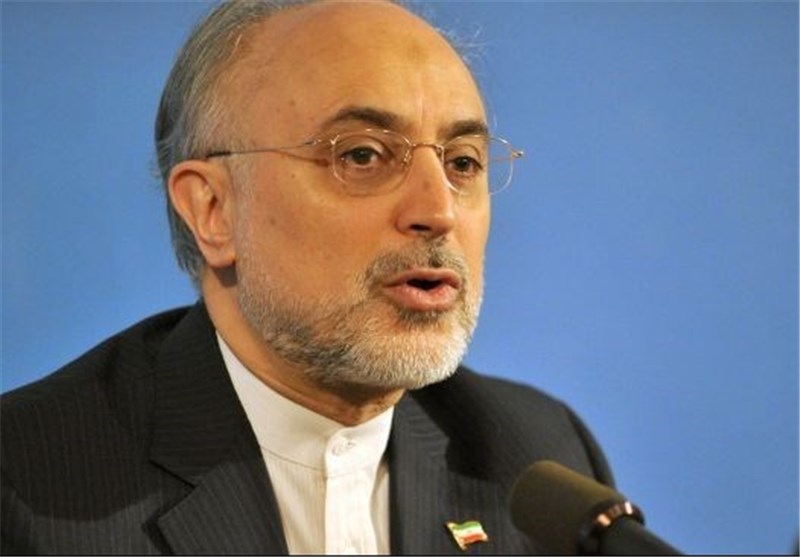 Speaking on Monday, Salehi described his talks with Amano as "constructive."
The meeting took place on the sidelines of the 57th IAEA General Conference in the Austrian capital, Vienna.
The head of the AEOI expressed hope that the remaining issues regarding the Islamic Republic's nuclear program would be resolved during the upcoming round of talks between the Iranian and IAEA officials, which will be held on September 27 in Vienna, Press TV reported.
The United States and some of its allies have repeatedly accused Iran of pursuing non-civilian objectives in its nuclear energy program.
Iran rejects the allegation, arguing that as a committed signatory to the Non-Proliferation Treaty (NPT) and a member of the IAEA, it has the right to use nuclear technology for peaceful purposes.
In addition, the IAEA has conducted numerous inspections of Iran's nuclear facilities but has never found any evidence showing that the Iranian nuclear program has been diverted toward non-civilian objectives.