UNSC Members Clash over Syria Resolution
September, 18, 2013 - 10:44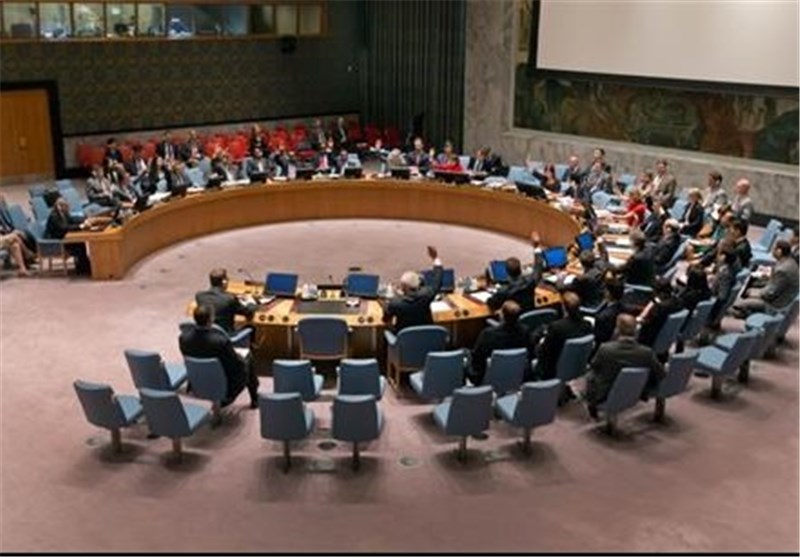 TEHRAN (Tasnim) - The five permanent UN Security Council members began talks on a Western-drafted UN Security Council resolution to eliminate Syria's chemical weapons.
The discussion of the draft resolution to be put before the 15-nation Security Council was thwarted by disagreements over the wording of the proposal as American, British, French, Russian and Chinese diplomats met in New York on Tuesday.
Nearly an hour of initial talks ended with an agreement to meet again on Wednesday, diplomats said.
It remained unclear when a vote on the resolution could take place, UN diplomats said, Al Jazeera reported.
The US-British-French draft is intended to support an American-Russian deal reached in Geneva last Saturday calling for Syria to account for its chemical weapons within a week and for the removal and destruction of the arsenal by mid-2014.
However, France and Russia clashed over a French text which included a demand for action under Chapter VII of the UN Charter, which can authorise both the use of force and non-military measures, if Syrian President Bashar al-Assad does not stick to the US-Russian plan.
Britain, France and the US are in favour of a strong resolution against Syria.
But Sergey Lavrov, Russian foreign minister, who agreed a deal on Saturday with his US counterpart John Kerry to dismantle and destroy Syria's chemical arms stockpile by mid-2014, is opposed to a resolution that is under the chapter of the UN charter that allows the use of force.
"The resolution of the Security Council will not contain any reference to Chapter VII," Lavrov said after the meeting as he protested the Assad regime's innocence in the chemical attack.
"We have the most serious reasons to suggest that this was a provocation".