Spokesman: UN Weapons Inspectors to Return to Syria Wednesday
TEHRAN (Tasnim) - The Untied Nations team tasked with probing the possible use of chemical weapons in Syria will return to the country on Wednesday to complete its "investigation of pending credible allegations," including the March 19 incident at Khan al-Asal, an UN spokesman announced.
September, 25, 2013 - 12:22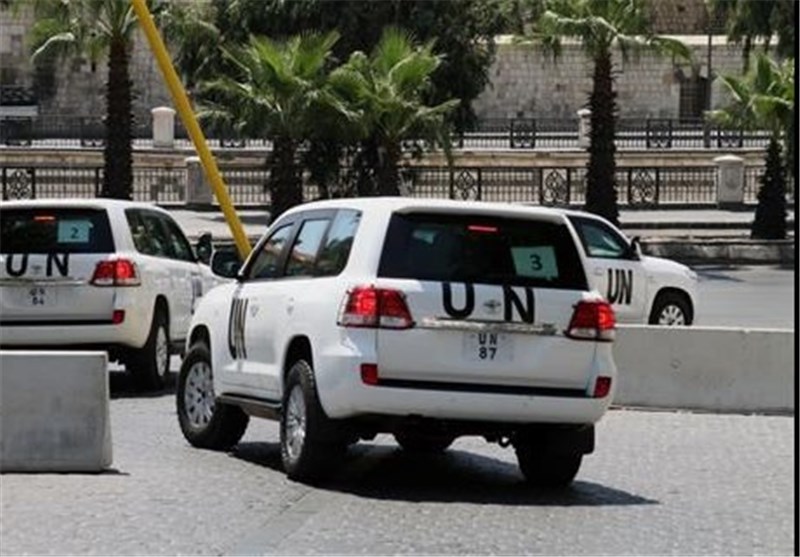 However, Nesirky said in a note emailed to the press here that the UN fact-finding group will not check or verify Syria's chemical weapons stockpiles.
"As for information about Syria's chemical weapons stockpiles, the Organization for the Prohibition of Chemical Weapons (OPCW) has not shared such information with the UN Mission," he said, adding, "The responsibility of verifying the inventory and elimination of Syria's chemical weapons stockpiles belongs with the OPCW."
"This task is beyond the scope of the UN Mission's mandate, which is to investigate allegations of the use of chemical weapons," he said.
The UN fact-finding team, formally known as the Mission to Investigate Allegations of the Use of Chemical Weapons in the Syrian Arab Republic, is headed by Swedish scientist Ake Sellstrom. It was established by UN Secretary-General Ban Ki-moon in March at the request of the Syrian government.
The team, assisted by experts from the World Health Organization and OPCW, visited the country last month and found " clear and convincing evidence" that Sarin gas was used in an incident that occurred on Aug. 21 in the Ghouta area on the outskirts of the Syrian capital Damascus, in which hundreds of people were reportedly killed.
In recent weeks, Syria has acceded to the Chemical Weapons Convention, Xinhua reported.