Lavrov: No Military Measures in Syria Draft Resolution
TEHRAN (Tasnim) - A Syria resolution drafted by Russia and the US and submitted to the UN Security Council does not suggest immediate military action under Chapter 7 of the UN Charter, Russia's FM Lavrov said.
September, 27, 2013 - 12:22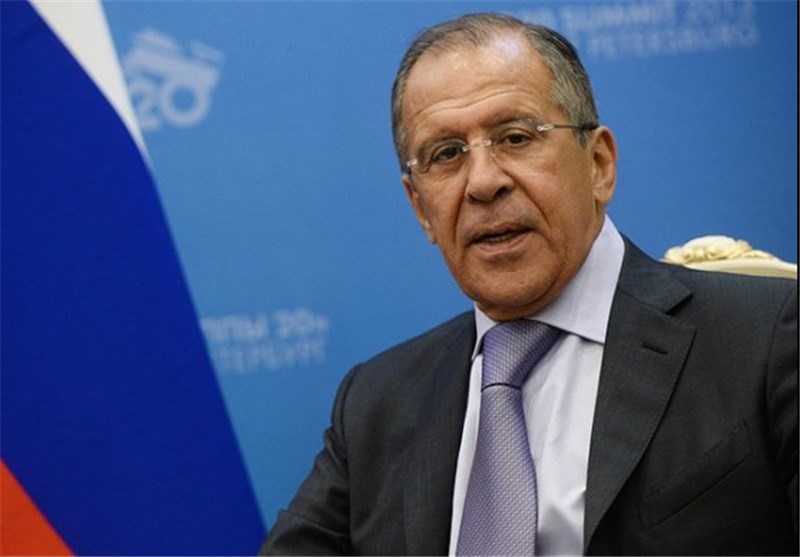 Russian Foreign Minister Sergey Lavrov might slightly extend his visit to New York to take part in the vote, and his counterparts from the Security Council member states are considering similar moves, Churkin added.
The resolution which was submitted to the UN Security Council is fully in line with the Geneva framework on the destruction of chemical weapons in Syria, Sergey Lavrov told the press earlier on Thursday on the sidelines of the UN General Assembly's 68th session, RT reported.
"There will be no enforcement in line with Chapter 7," he emphasized.
The draft resolution backs the agreement reached in Geneva regarding Syria's commitment to place its chemical weapons stockpile under international control. If there is any violation by any party – as the resolution also calls on the opposition to assist in the disarmament process – the Security Council will convene again and will be ready to take enforcement measures in line with Chapter 7, Lavrov said.
"We have finalized the draft which will be submitted at the headquarters of the Organization for the Prohibition of Chemical Weapons in the Hague any minute now," Lavrov said in a short statement on Thursday evening. "We have also agreed on a US-Russian draft resolution which will be submitted to the Security Council later tonight."
The draft resolution emphasizes the need to rely on the professionalism of the OPCW experts and calls on the UN Secretary General to assist the experts in the implementation of the reached agreements. It further outlines the obligations the Syrian side should fulfill as a member of the Chemical Weapons Convention and the party who invited the international personnel to take control of and ultimately destroy the country's chemical weapons stockpiles, Lavrov said.