At least 3 Killed in Explosion at Paris Work Site
September, 28, 2013 - 11:48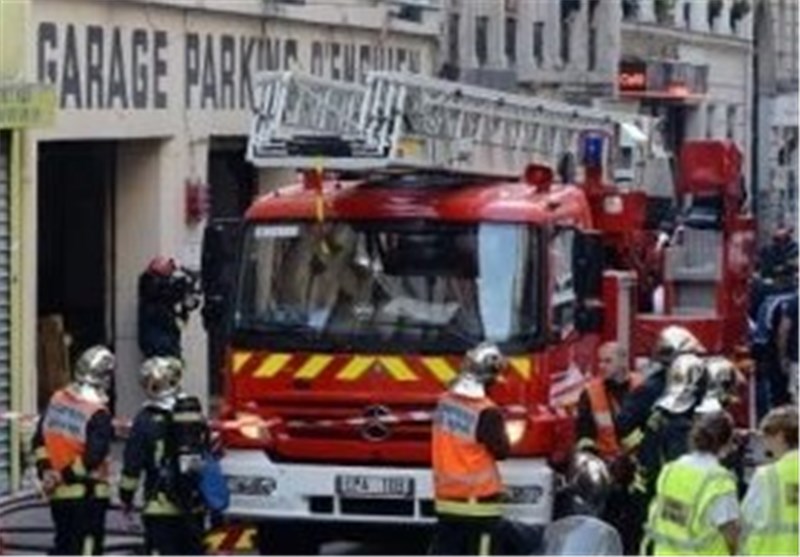 TEHRAN (Tasnim) - An apparently accidental explosion at a building in the centre of Paris killed at least three people and left another seriously injured on Friday, police said. Construction work was being carried out on the building at the time of the blast.
At least three people were killed and one seriously injured in an explosion in the centre of the French capital Paris on Friday.
Another person has been reported missing, believed to be trapped under the rubble.
The apparently accidental explosion took place at around 3.45pm in the car park of a building in the city's tenth arrondissement, where construction work was taking place, police told France 24.
The force of the blast caused surrounding structures to shake, while a building across from the site of the explosion was evacuated and the fire brigade was reinforcing its foundations to avoid collapse, a fireman told Reuters.
Workers were carrying out repairs on a fuel tank at the time of the explosion late on Friday afternoon, AFP reported, and preliminary findings suggest oil vapours that had accumulated at the bottom of the tank may have ignited.
An investigation has been launched to determine the exact cause of the blast, said Paris Mayor Bertrand Delanoë.
"The circumstances of this tragedy are not yet determined and the investigation will shed light on this terrible accident, " he said in a statement.
A medical post was set up near the building, located on the Rue d'Enghien, while rescuers used dogs to search for the missing person.
French Interior Minister Manuel Valls arrived on the scene shortly after 5pm, but declined to make a statement.