Germany Admits 'Dual-Use' Chemical Exports to Syria in 2011
October, 01, 2013 - 14:04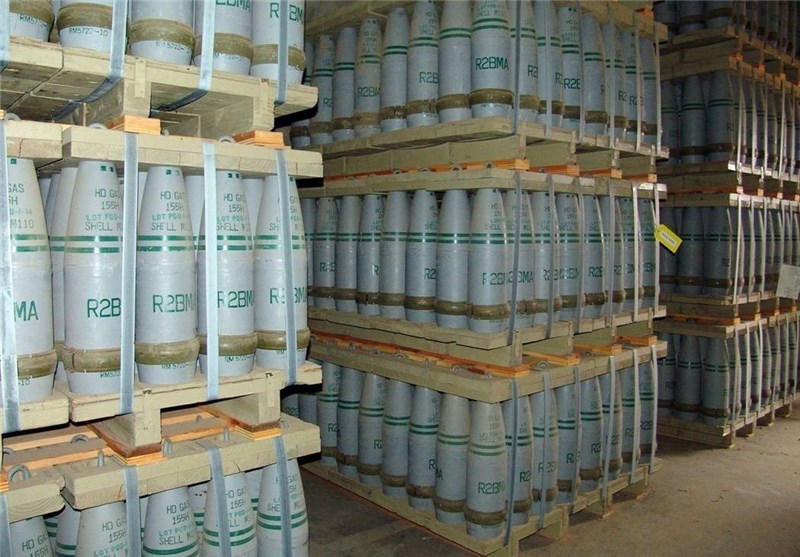 TEHRAN (Tasnim) - The German government admitted it had approved as recently as 2011 the export to Syria of chemicals that could be weaponised, and in larger quantities than previously known.
Data released by the economy ministry showed that German firms had exported between 1998 and 2011 to Syria a total of 360 tons of chemicals for either military or civilian use.
The ministry insisted that it had no evidence the chemicals, which were approved as recently as April 2011, were used in weapons.
"After a comprehensive review of all available information, it can be assumed that the goods were used for civilian purposes by private industry," it said in a statement, AFP reported.
The ministry did not say which companies had exported the chemicals but said that shipments stopped from May 2011 when sanctions against chemical exports to Syria were imposed.
It had acknowledged two weeks ago that export licenses were granted between 2002 and 2006 for shipments totaling more than 100 tones of so-called dual-use chemicals.
Ministry sources said the chemicals could be used in the surface treatment of metals, fluorination of drinking water and the manufacture of toothpaste.
UN chemical weapons inspectors reported in September that banned chemical weapons were used on a large scale in the Syrian civil war, and that evidence showed sarin gas killed hundreds in an area near Damascus on August 21.
The UN report did not say who used the sarin gas, though the Syrian opposition and its allies have blamed President Bashar al-Assad's troops.
German Foreign Minister Guido Westerwelle said Saturday at the UN General Assembly that Berlin was ready to give financial and technical support to the international operation to destroy Syria's chemical weapons.
The announcement followed a resolution passed by the UN Security Council which ordered the destruction of Assad's banned chemical arms.