Russia: West May Fail to Bring Syrian opposition to Geneva Talks
TEHRAN (Tasnim) - Russian Foreign Minister Sergey Lavrov expressed doubts that the West will be successful in getting the Syrian opposition to take part in the 'Geneva-2' peace conference, which he expects to take place in mid-November.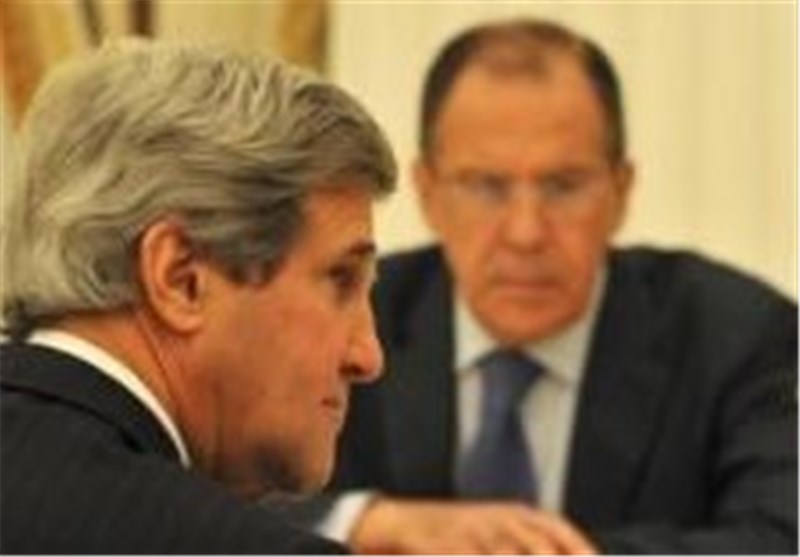 Lavrov, stressing that this needs to happen, suggested that getting "rational members" of the opposition on board is a priority, RIA Novosti reports.
He said there is still a lack of clarity regarding who will participate in the anticipated peace talks, "which is a big problem."
Speaking at a Tuesday press conference in Moscow, Lavrov confirmed that a substantial number of the opposition's commanders have broken free of Syrian National Coalition control.
"While this whole business drags on, the radical, Jihadist elements of the opposition, like Al-Nusra Front and others, are gaining in strength."
The current issue we are faced with is "not to waste any more time," Lavrov added.
The success of the conference rests in the hands of those "who hold bigger sway with the opposition (than Russia)… We work with everyone, but the bigger influence on the opposition is exerted by our Western colleagues and key Middle Eastern states," he stressed.
"Regarding opposition representation – this remains to be settled. Until recently we have been relying on our Western partners who pledged to push the opposition to the negotiations table and we hoped they would manage it quickly. But so far they have not succeeded. And I am not sure they will by mid-November."
Lavrov also discussed the matter of investigating the source of March's chemical weapons attack near Aleppo.
"We are working on the assumption that the August 21 incident was not an isolated one, which is up to Ake Sellstrom's team of UN inspectors to determine."
The UN team's mission ended and on Monday they left Syria. Lavrov noted that the site of Aleppo chemical attack was left unattended.
"The way I understand it, they surveyed several more places, but still did not reach the outskirts of Aleppo, where March's incident involving chemical weapons took place… we would like to ascertain if a full report is on its way, because the (experts) could not gain access to every site."
According to Lavrov, "we will probe for the truth" in any case.
Lavrov underlined that the "data pertaining to our investigation of the incident near Aleppo on March 19 has been made available to all members of the UN Security Council and, I think, they should even be around online and free to view."
An incident now widely accepted as an attack involving chemical agents, namely – sarin gas – took place on the outskirts of the city of Aleppo, on March 19, in the town of Khan al-Asal.
The Russian and Western sides are sharply split over who caused the attack and what is to be done. US President Barack Obama has already threatened military action against Syrian President Bashar Assad. The US president believes that if blame lies with the regime, it constitutes a 'red line' for the Western world, and would give them the go-ahead for military action.
The Russian Foreign Ministry, on the other hand, said that probes from Khan al-Assal show chemicals used in the March 19 attack did not belong to standard Syrian army ammunition and that the shell carrying the substance was similar to those made by a rebel fighter group.
"We have no doubt that sarin gas – which was used on March 19 in Aleppo, is home-made… We also have information to corroborate that in the course of the tragic events of August 21, when chemical weapons were used, sarin gas of a very similar chemical signature to the one on March 19, was used, but of a much higher concentration," the FM concluded.