Egypt Closes Tahrir Square ahead of Pro-Mursi Rallies
TEHRAN (Tasnim) - Cairo's Tahrir Square was closed to traffic on Friday ahead of planned rallies by supporters of deposed President Mohamed Mursi.
October, 04, 2013 - 17:17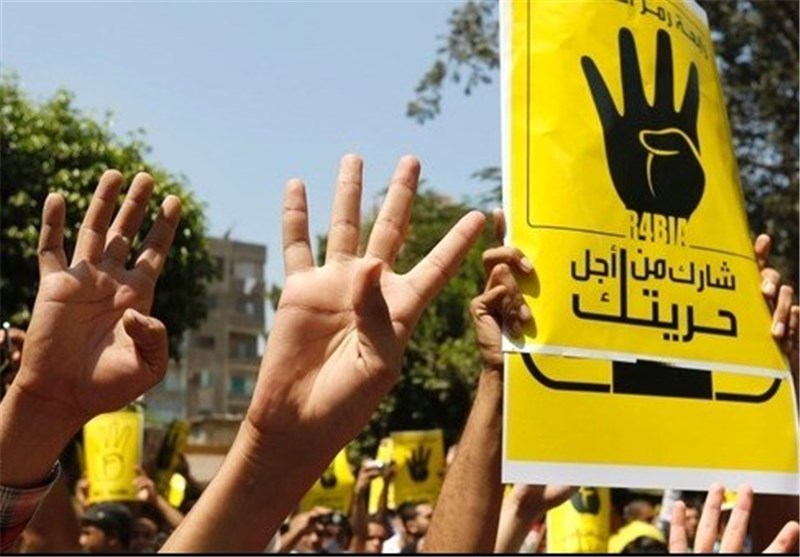 Army troops and armored vehicles have been deployed around the entry points to the iconic square. Barbed wires were set up to prevent protesters from entering the square.
Bomb disposal teams were also dispatched to look for possible explosives.
Security forces also prevented supporters from setting up vigilante committees to "protect" the square, World Bulletin reported.
Army troops also beefed up security measures in the vicinity of the Defense Ministry headquarters in central Cairo.
Mass rallies were called for by National Coalition for Defense of Legitimacy, a coalition of pro-Mursi groups, to denounce what the bloc describes as a "military coup" against the elected president.
The alliance has also called on supporters to stage mass rallies in Tahrir Square on Sunday to mark the anniversary of Egypt's 1973 military victory over Israel.
On Tuesday evening, scores of pro-democracy demonstrators managed to penetrate the Tahrir Square for the first time since Mursi's overthrow.
They had converged on the square in response to online calls for a "surprise" demonstration in the iconic square. They were soon dispersed by opponents, however.
Mursi supporters have been staging daily protests nationwide for the past 15 weeks against what they describe as the July 3 "military coup" against Egypt's first democratically-elected president.
Mursi was deposed by Egypt's powerful military establishment three months ago following massive and well-coordinated protests against his presidency.
The unconstitutional change of government is described by the ousted president's backers as a "military coup," while supporters of the move call it a military-backed "popular uprising."