Spokesman: US Shutdown Disrupts Iran Sanctions
TEHRAN (Tasnim) – The US government shutdown has hampered the White House's efforts in issuing sanctions against Iran, senior US officials said.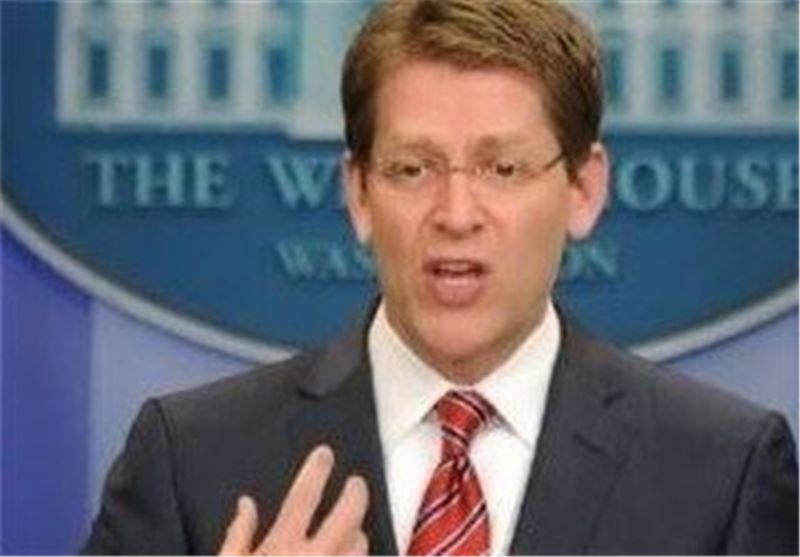 The White House press secretary Jay Carney said on Friday that the ongoing government shutdown has had detrimental effects on US foreign policy, including shuttering the Treasury Department office charged with applying and monitoring sanctions against Iran.
According to the White House, Treasury's Office of Foreign Assets Control (OFAC), which is in charge of enforcing sanctions against Iran, has been forced to furlough all but 11 of its 175 full-time employees due to the shutdown.
The issue means that "the office is unable to sustain its core functions," Jay Carney explained.
The US government began a partial shutdown on Tuesday after the Republican-led House of Representatives and the Democratic-led Senate failed to agree a new budget.
Republicans who control the House of Representatives refused to approve a budget, saying they would only do so if the healthcare reform law known as Obamacare, was delayed or stripped of funding.
But US President Barack Obama and the Democrats have refused, noting the law was passed in 2010, subsequently approved by the Supreme Court, and was a central issue in the 2012 election which Obama won comfortably.
The stalemate that has left more than 700,000 government workers furloughed, halted many government services and closed 400 national parks and monuments.
Washington headed into the fifth day of a partial government shutdown with no end in sight even as another, more serious conflict over raising the nation's borrowing authority started heating up.
The US House of Representatives prepared for a Saturday session but with no expectations of progress on either the shutdown or a measure to raise the nation's $16.7 trillion debt ceiling.
Congress must act by October 17 in order to avoid a government debt default.