Iran Crowned as Asia Volleyball Champion Again
October, 07, 2013 - 10:23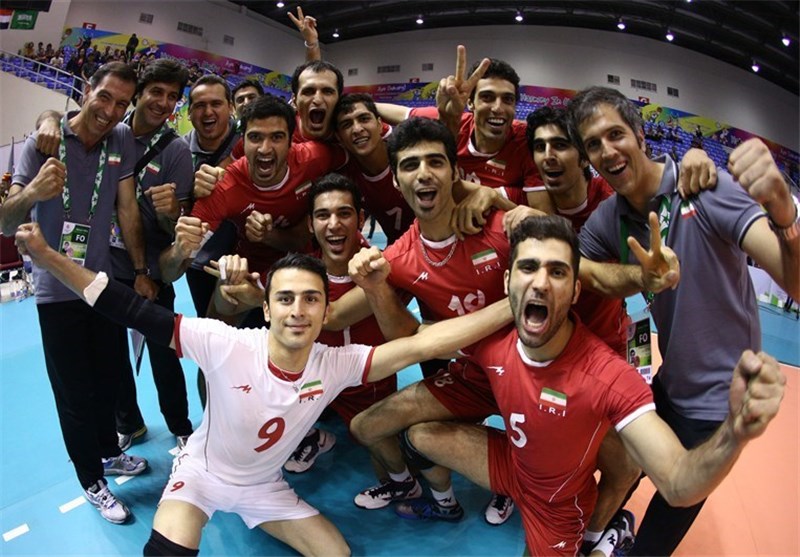 TEHRAN (Tasnim) – Iranian volleyball players raised the gold cup of the 17th Asian Volleyball Championship over their heads in Dubai Sunday evening after crushing the other final game contestant South Korea 3-nil, their 2nd Asian gold in two years.
The Argentinean Head Coach Julio Velasco's team won three straight sets of the Asian championship's final match 25-19, 25-22 and 25-19.
Velasco's role in achieving these victories and improving the Iranian side's International Volleyball Federation (FIVB) status from the 20th to the 12th position would be better understood keeping in mind that when he joined the Iranian team in 2011 they had no better rank than an Asian third.
The Iranian volleyball players reached the finals round of the games on Saturday, beating powerhouse Japan, the proudest team in the competition.
Japan have been able to win a gold, a silver and a bronze medal of the Olympic Games and two silver medals of the Volleyball World Cup, in addition to seven gold cups of the Asian Volleyball Championship.
Velasco's team had beat record holder, seven-time winners Japan 3-0 in Saturday's semi-final with set scores of 25-19, 25-16 and 25-22.
The Asian games kicked off in Dubai on September 28.
Meantime, Supreme Leader of the Islamic Revolution Ayatollah Seyed Ali Khamenei and the country's President Hassan Rouhani in separate messages felicitated the Iranian volleyball team's victories in Asia.