Bahrain Court Gives Life Sentence to 9 Activists
October, 07, 2013 - 17:43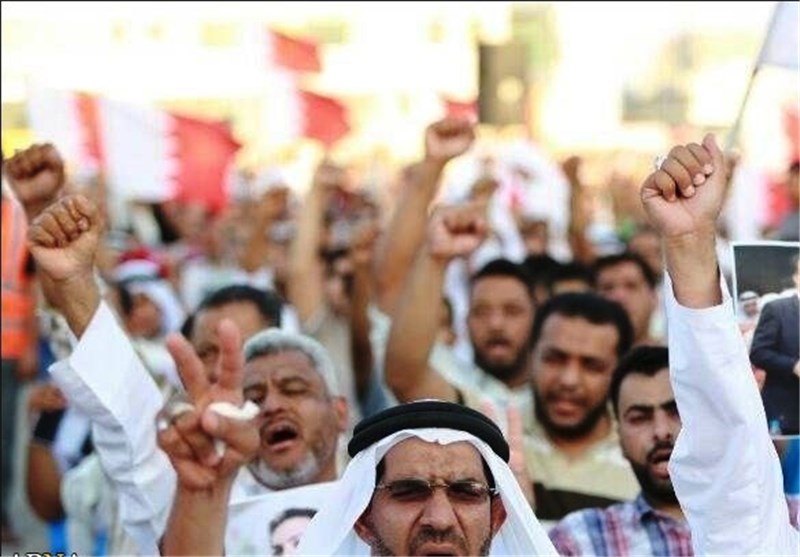 TEHRAN (Tasnim) - A court in Bahrain sentenced nine anti-regime activists to life in prison, as the Al Khalifa regime steps up its crackdown on protesters.
A Bahraini court jailed nine activists for life Monday after alleging that they made bombs for "terrorist" purposes, a judicial source said.
Four of the defendants were in court for the verdict and the remaining five, tried in absentia, were handed an 10 additional years in jail for failing to hand themselves in. Life imprisonment in Bahrain is a 25-year-sentence, Al Akhbar reported.
Human rights groups have slammed the Bahraini dictatorship's persecution of activists and political opponents since a pro-democracy movement swept the tiny Persian Gulf kingdom two and a half years ago.
The courts, whose judges are appointed by the Bahraini king, have jailed hundreds of peace activists and human rights leaders on terrorism-related charges in recent months.
Monday's ruling brings to 104 the number of activists jailed since September 29 over terrorism-related charges in the western and Saudi-backed Persian Gulf kingdom.
The four men told the court that they were tortured, mistreated and held in solitary confinement – a routine procedure in country to force confessions, according to the Bahrain Center for Human Rights (BCHR).
Bahrain is the home base of the US Fifth Fleet and Washington is a long-standing ally of the Al-Khalifa ruling family.